.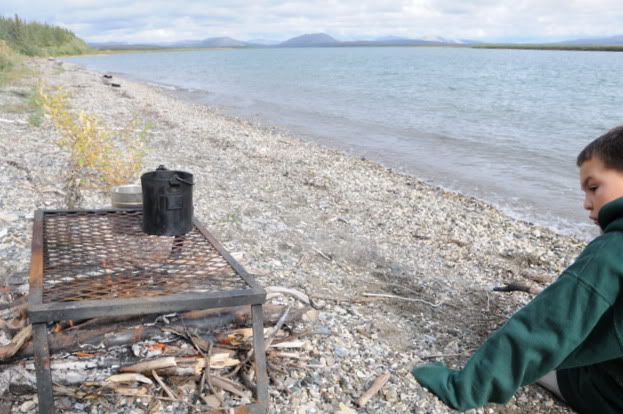 Last Sunday we set net on the Noatak River to catch some salmon for our freezer. Uyaana was in charge of keeping the fire going and watching the coffee.
We didn't leave the net out very long, about 2 hours total. We already have some fish in the freezer and only wanted about 20 more, 5 more to keep and the rest to give to a local elder.
We caught 18, including one trout.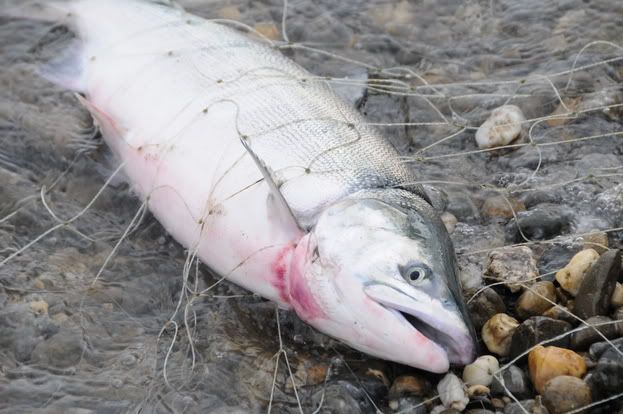 They were all nice looking chum salmon.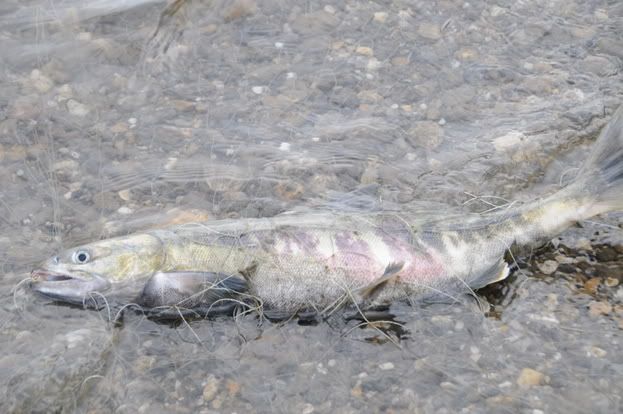 Except for this one, which we threw back. This fish was all spawned out and starting to die. When salmon are in the ocean they are bright silver and fat and healthy looking. As soon as they hit the fresh river water they stop eating and start to change color. They lose their fat stores and their meat becomes paler. As they swim farther up the river the males mouths begin to elongate and develop nast sharp teeth, and the spawning colors of both sexes become more pronounced. After they spawn the fish slowly make their way downstream, dying somewhere along the way, their job done.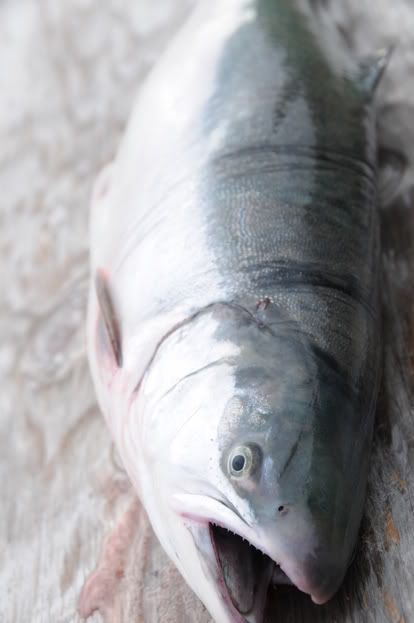 Here is the nice Dolly Varden trout that we caught.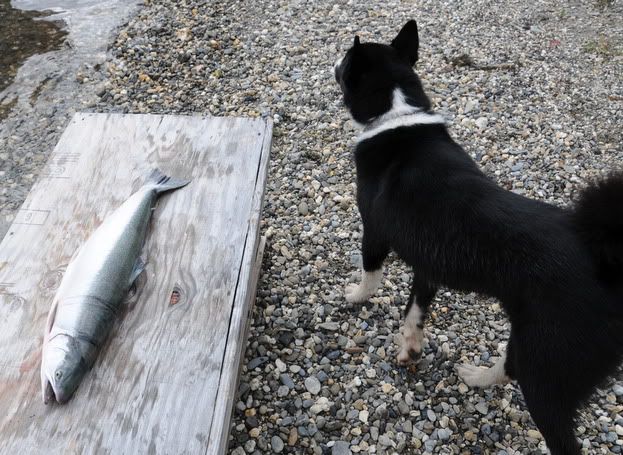 I took this photo so you could use Kaija for a size comparison.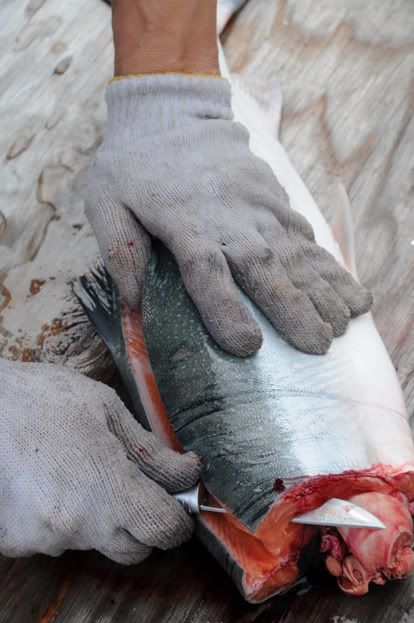 This trout was dinner.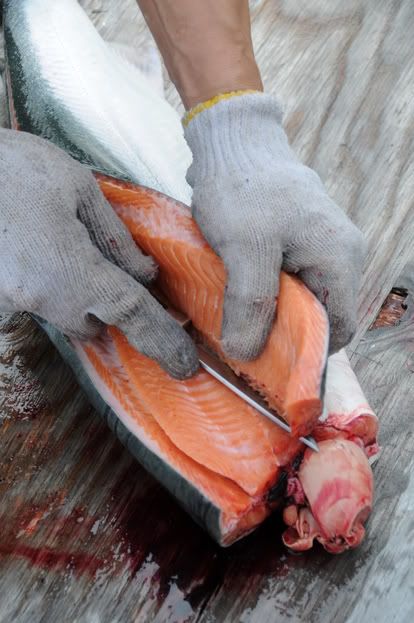 First we fileted the fish.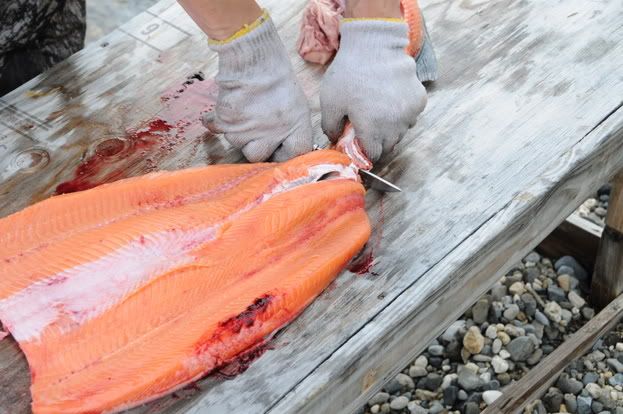 Then I placed each filet on some aluminium foil.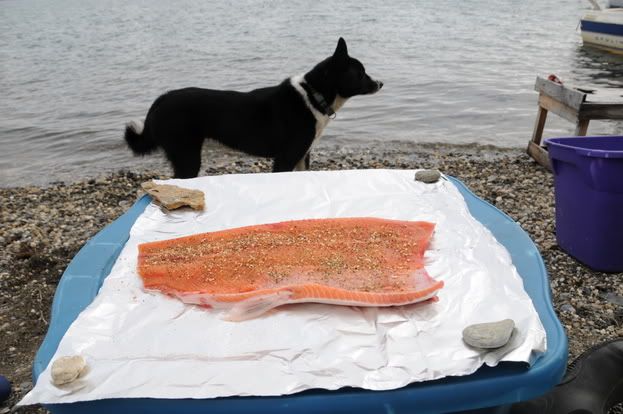 Then I shook on some seasoning salt and Mrs. Dash.
Then you wrap up the filets and put them on the fire.
En Papillote arctic style. Bon appetit!
.