.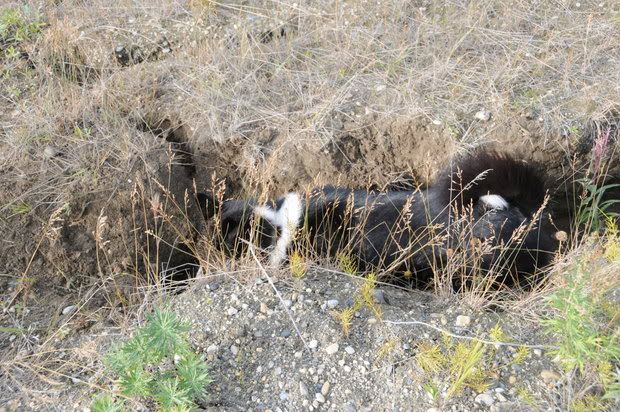 Uyaana and I took the dogs out to run and dig and hunt tasty critters. Kaija found a squirrel hole down in that crack and was digging to China.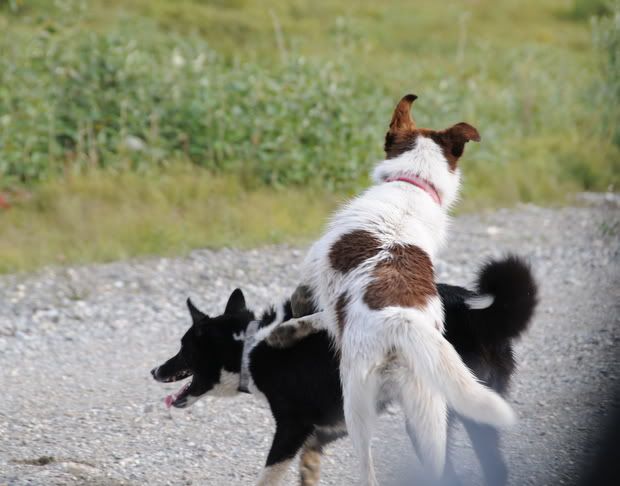 The dogs had lots of fun, as usual, chasing after each other...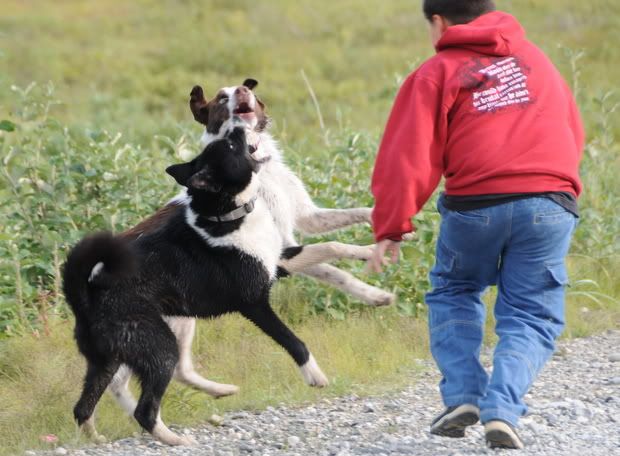 ...and Uyaana.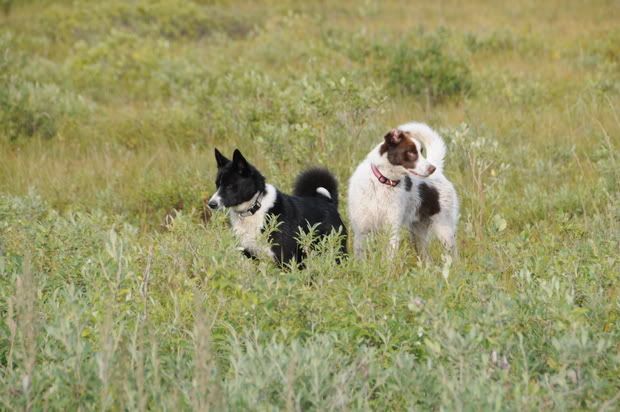 They are always on the hunt.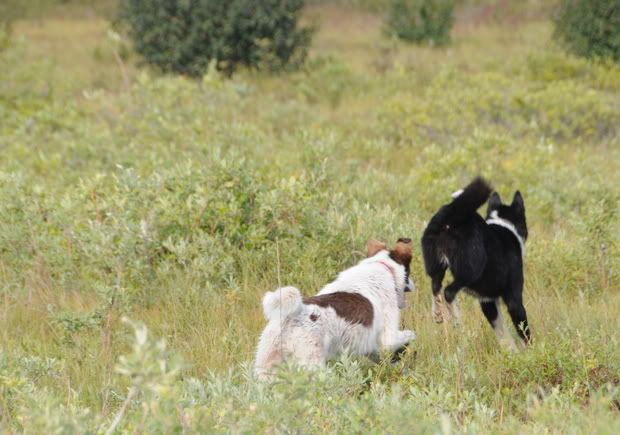 Oops, there's something over there.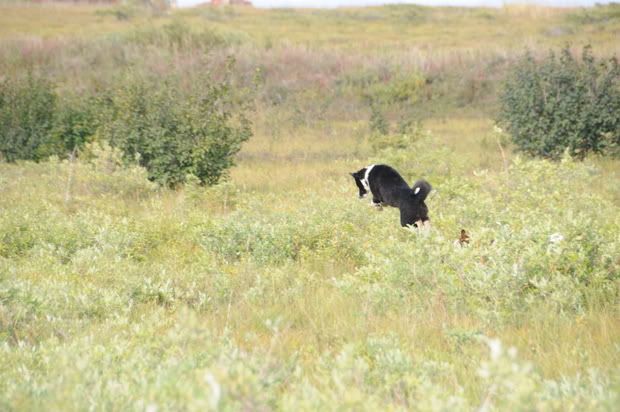 Kaija goes in for the kill.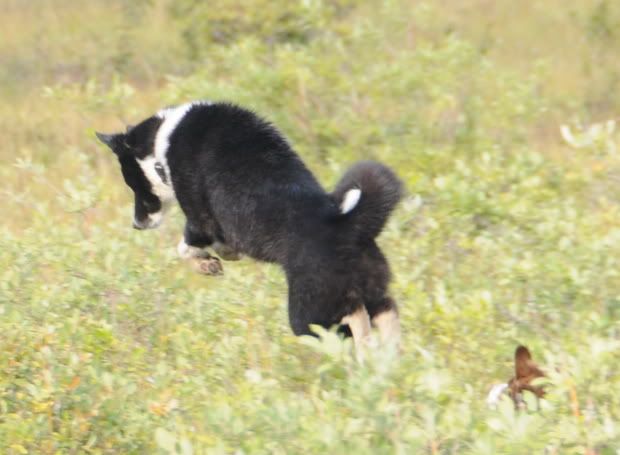 Look at that pounce. Girl's got skillz.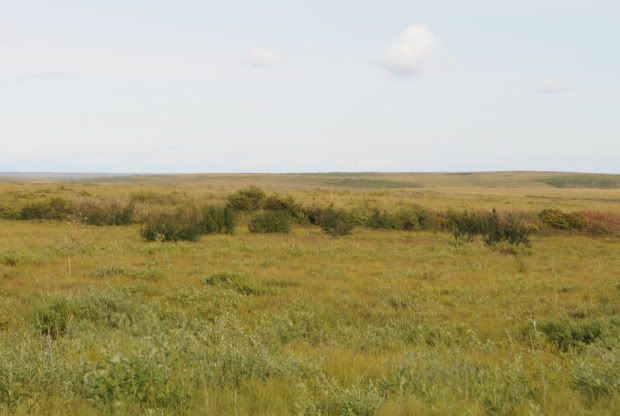 As the title of this post suggests this is the time of the changing season. Summer is easing quickly into fall. We have a few days already where the high was only in the low to mid 40's.
The tundra is already starting to change colors. The tundra reaches it's peak green at around the 3rd week in July. Now we are in the 3rd week in August and things are starting to turn a yellowish hue. Won't be long now before things start frosting over. I better get my rear in gear and pick some blueberries while they are good.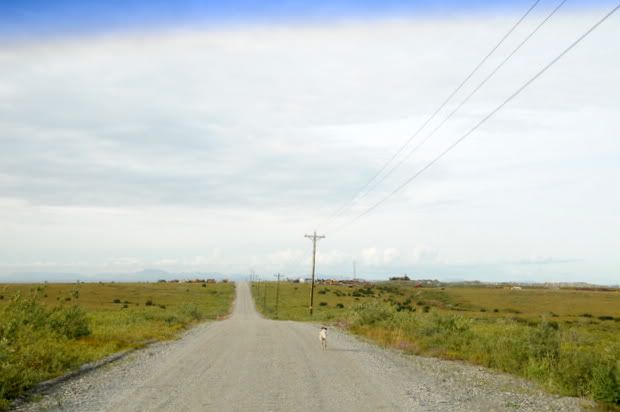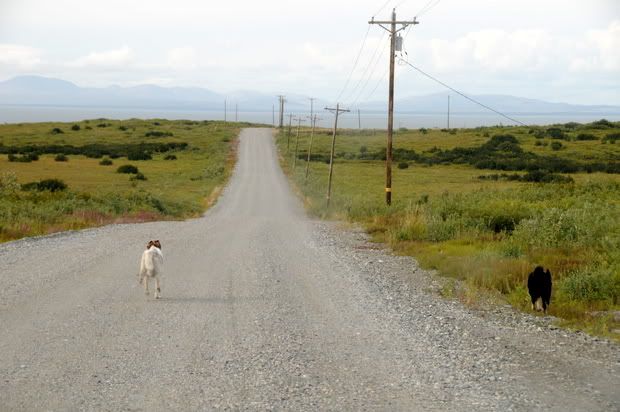 .