.
Today we went to Canobie Lake Park. Those of you who know me know that centrifugal force and heights are not my friend, so I was lucky enough to be able to bring my niece, Molly along to go on the rides with Uyaana.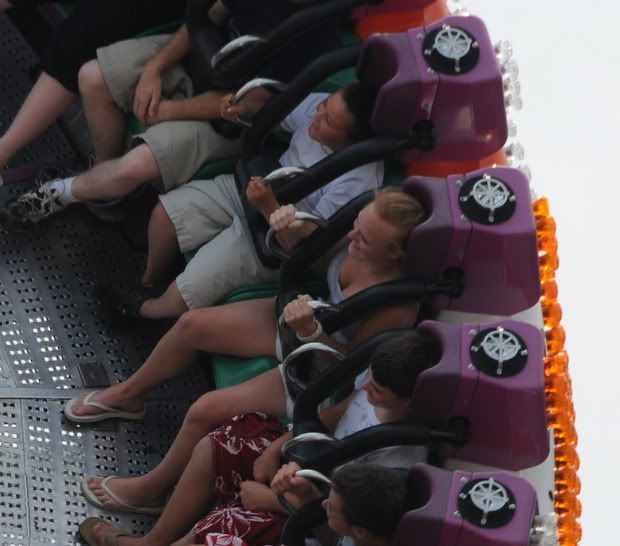 The first ride they went on was called Extreme Frisbee. Just watching it freaked me out. Uyaana loved it. It was so hot that they went on just a couple of rides before we decided to go to the water park, which is part of the main park. After cooling off there for an hour Uyaana was ready to head back to the rides.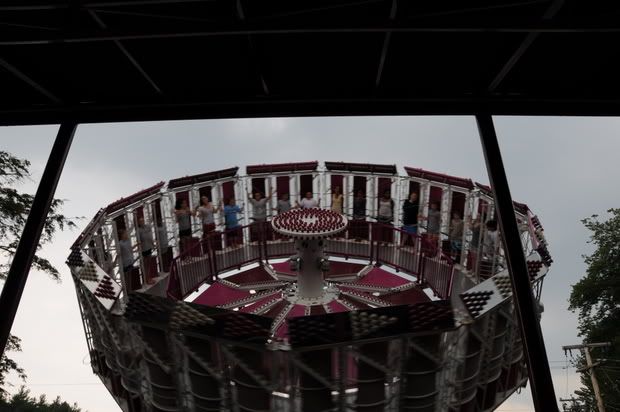 Uyaana went on this ride three times.
It basically spins around at a zillions miles per hour and plasters you to the walls. Lots of fun I'm sure.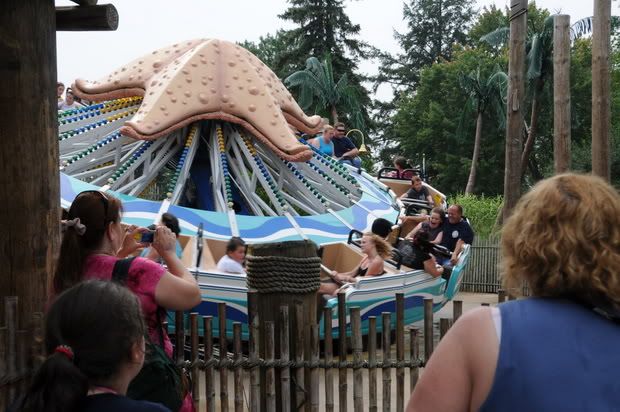 More spinning.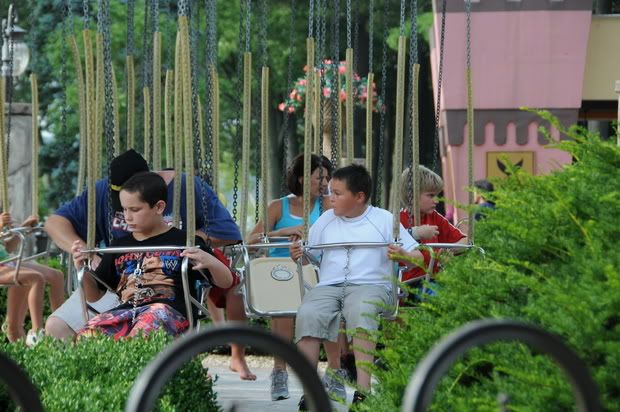 Swings.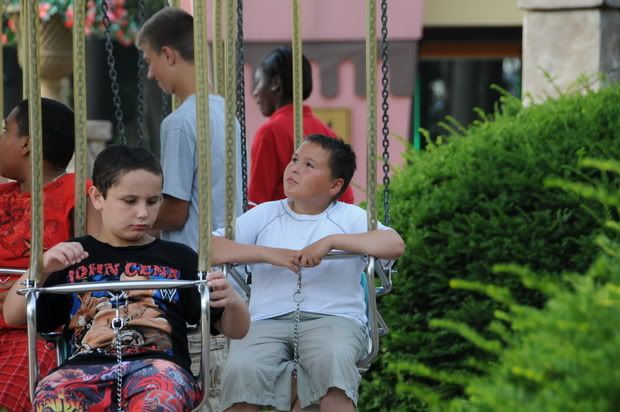 I wonder what he was thinking.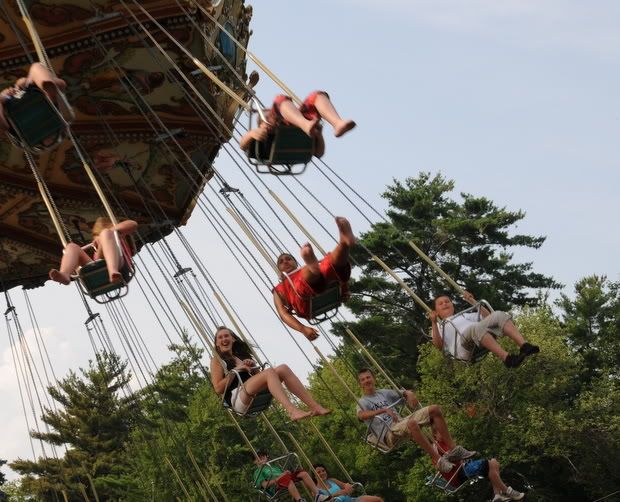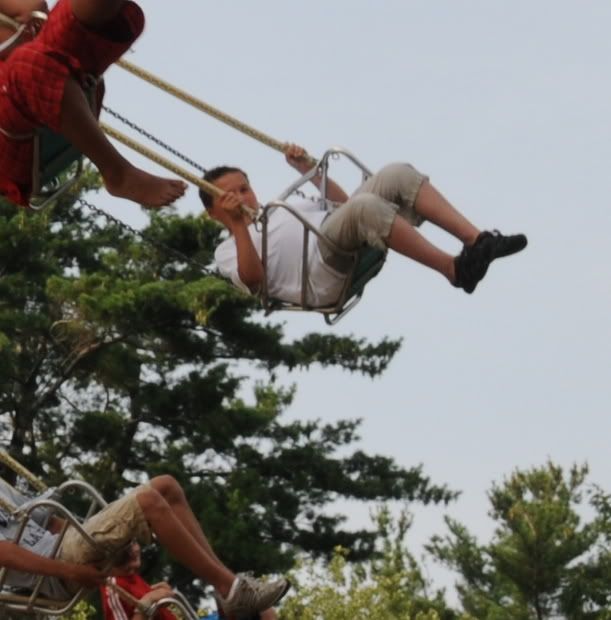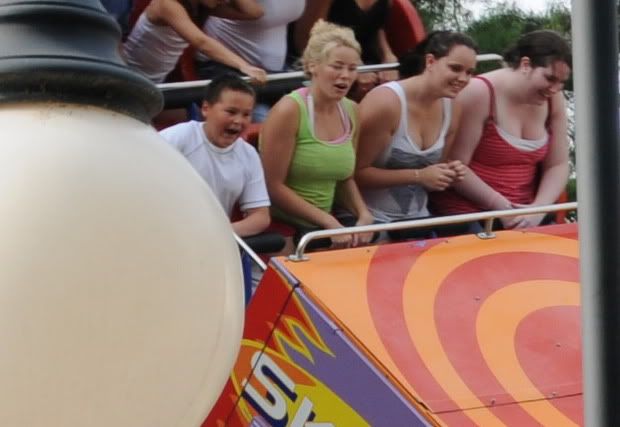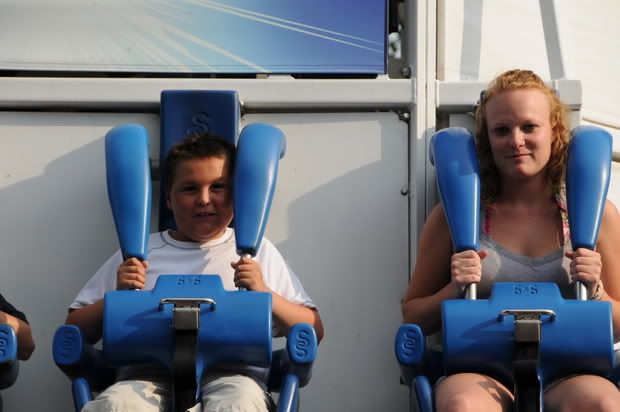 This is one of those crazy rides that shoots you straight up in the air....
...and then drops you mick down again.
I could hear his insane giggle the whole time.
For his last ride Uyaana decided to go on the Extreme Frisbee again. By this time we had been at the park for 6 hours and during that time he had eaten Dippin' Dots, onion rings, fried clams, an ice cream cone with chocolate dip and a cup of fruit punch. When he got off the ride he was looking a little green. Molly said to him "Do you feel sick?" He said "Maybe". I told him "You better not puke in Mémé's car!"
We had a long walk through the parking lot and while I was looking thru my backpack for the keys he started to hurl right between our car and the one next to us. Thank goodness no one was there to witness it. I was thinking good grief I hope the people parked next to us don't come back right now. So if you are reading this and that was your Lincoln Navigator with the Boston Latin bumper sticker Uyaana's real sorry about your tire.
.