.
We got home from our trip to the lower 48 around 7pm on Friday and within two hours we were on the boat headed to camp. It was a windy sunny weekend, nice weather for picking blueberries...although I spent more time laying around reading a book than berry picking.
We took a couple of boat rides along the Noatak river and ate dinner with our camp neighbors two nights in a row which was nice.
Here are a few photos of the Osprey Uyaana spotted with the binocs.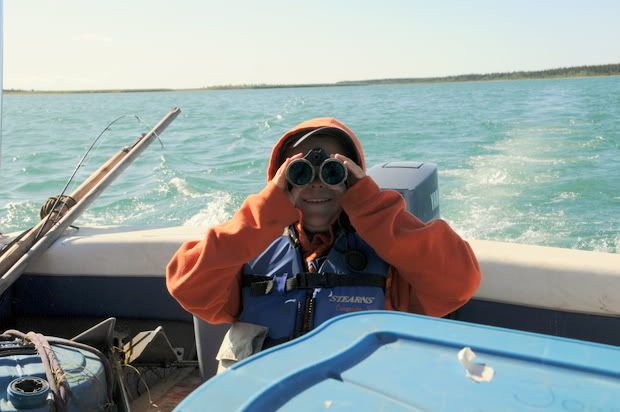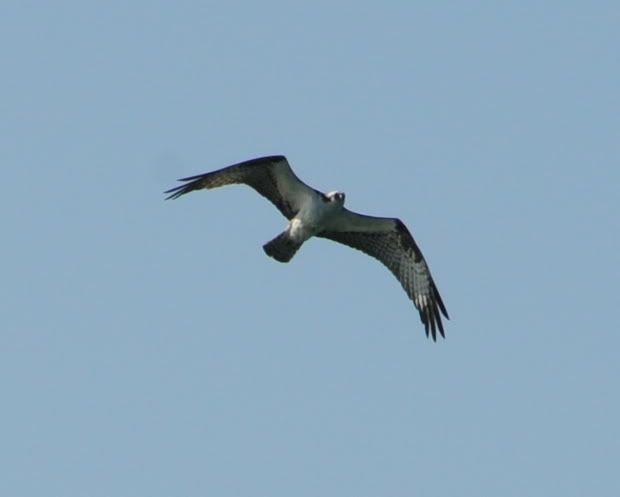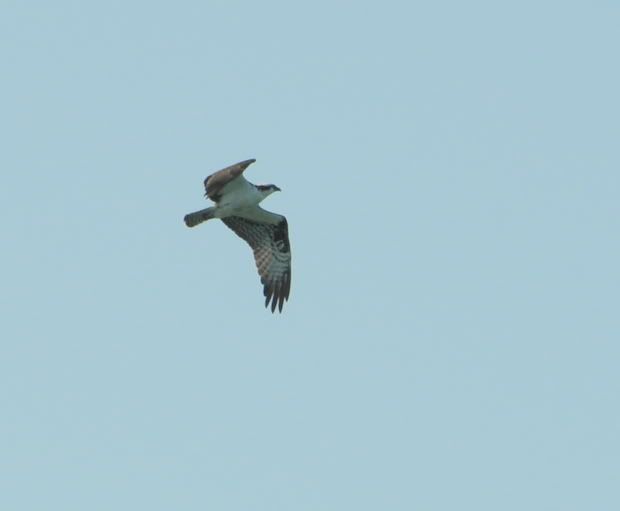 .