Today was awards day at June Nelson Elementary School. Much to Uyaana's chagrin I was there to take photos. See how thrilled he was when he saw me.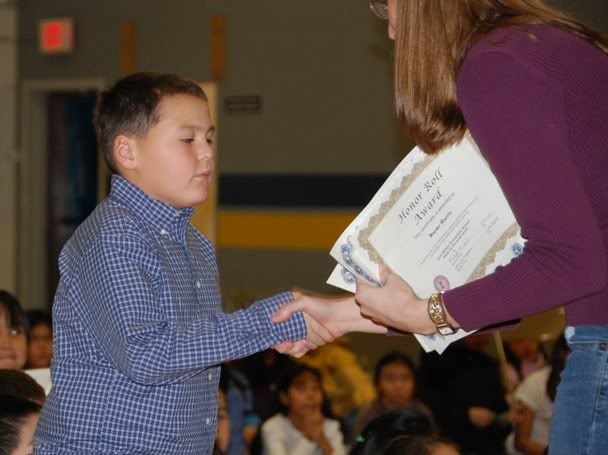 He was even more thrilled when he had to go up and accept his award for High Honors from his teacher.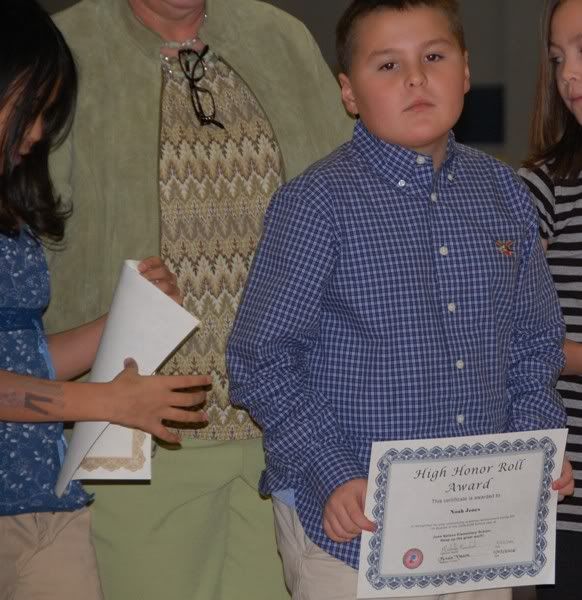 This was his response when asked to hold his award up so I could take his picture with it. I guess technically he IS holding it up.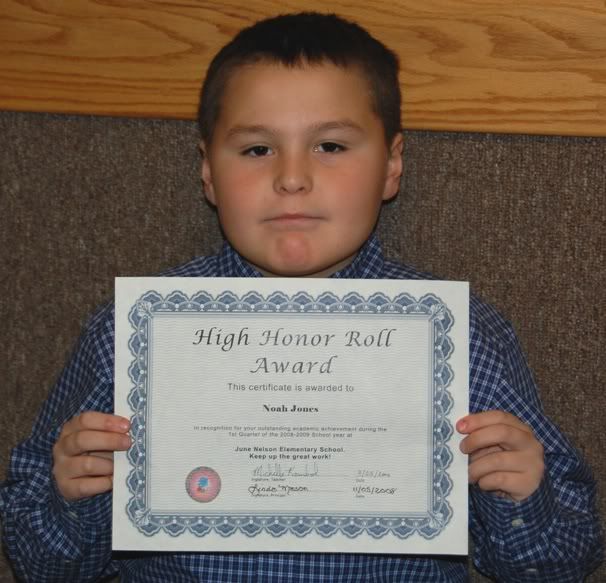 Then after being told by me to quit being a sullen butthead this is the look I got.
Oh well. Hurray for my smart boy!
.