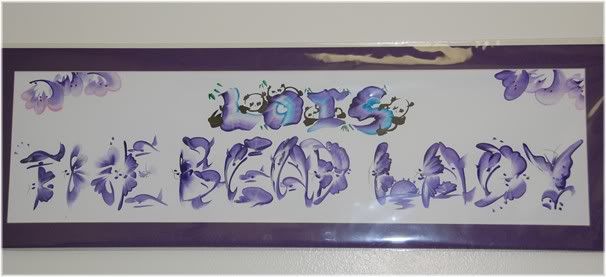 My friend Lois is the bead lady. She has been beading for as long as I have known her. And she is good at it.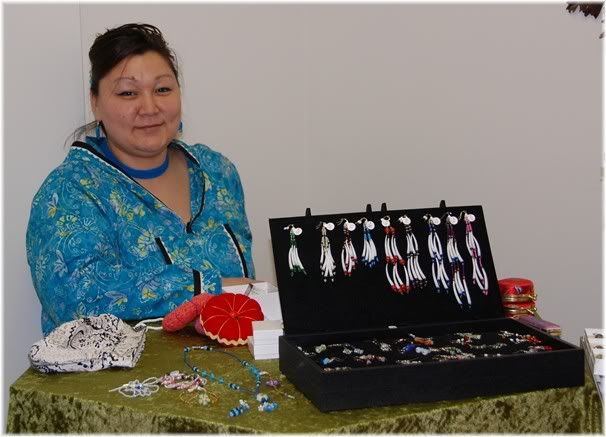 Recently she opened her own shop. It's located at the 4th Avenue Marketplace in downtown Anchorage.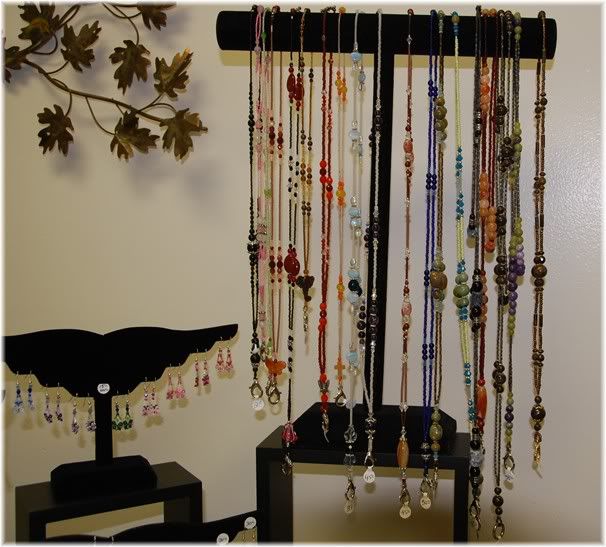 When I was in Anchorage I had a chance to stop by and see her new shop. These lanyards are always my favorite. I bought one of these for a friend for Christmas.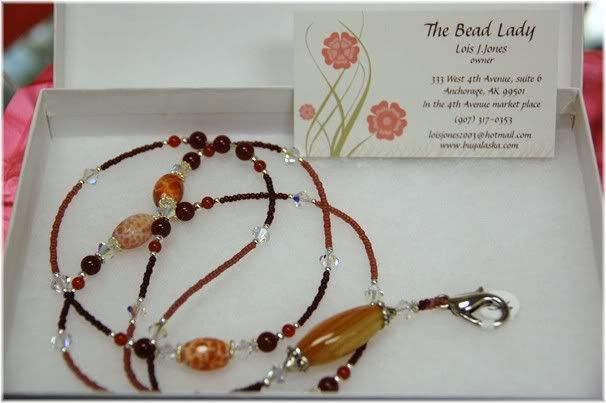 Here is the one that I bought.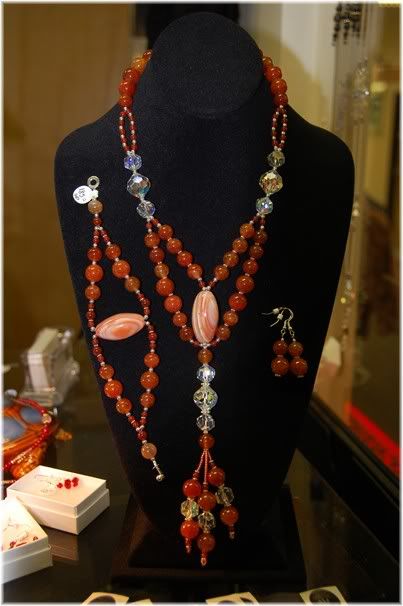 Lois has many different pieces available at the shop. There are necklace sets...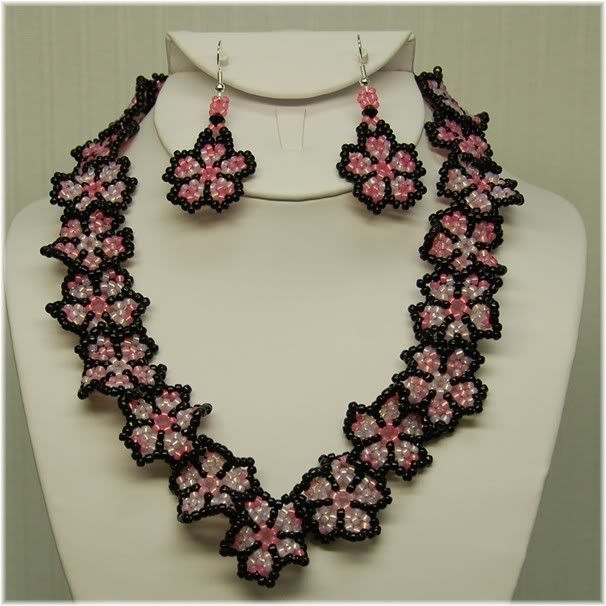 ...in several different styles.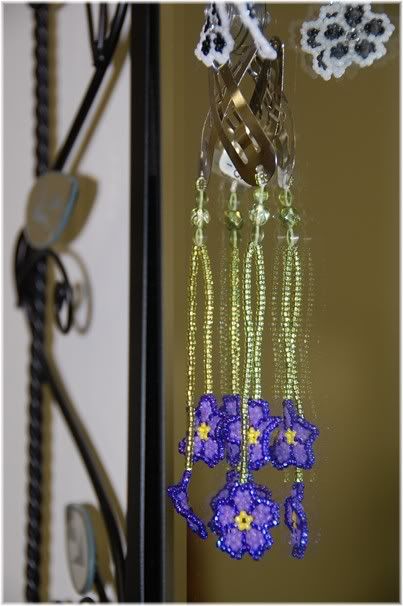 Small hair clips.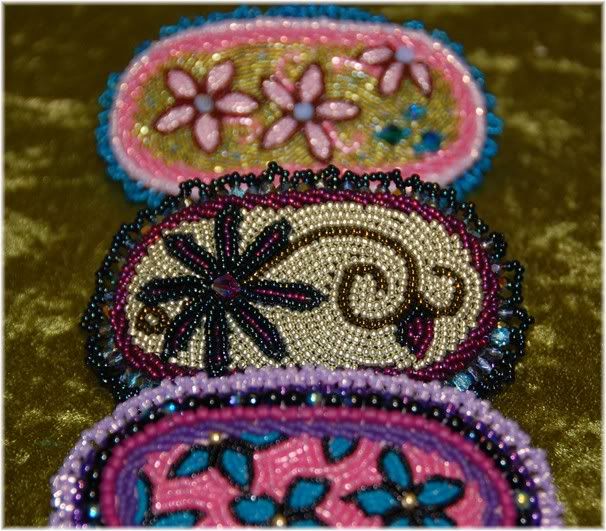 I really like these big hair clips. She has several different patterns.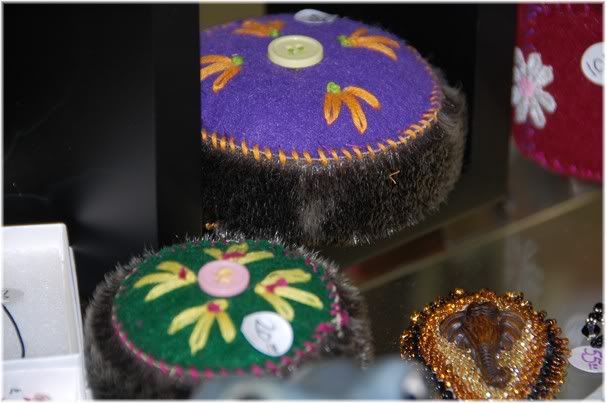 These pin cushions were made by lois' aunt (and my friend) debra. The sides are made with seal skin.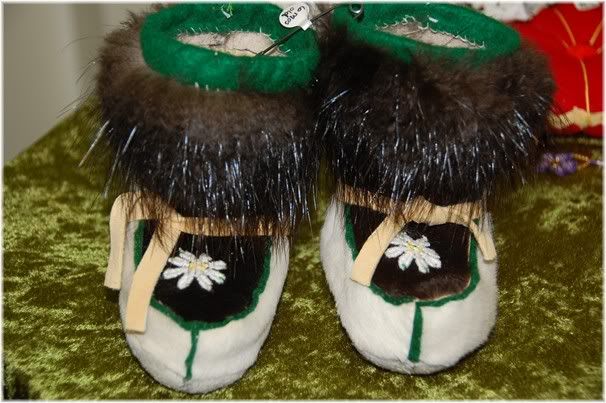 Deb also made these baby mukluks.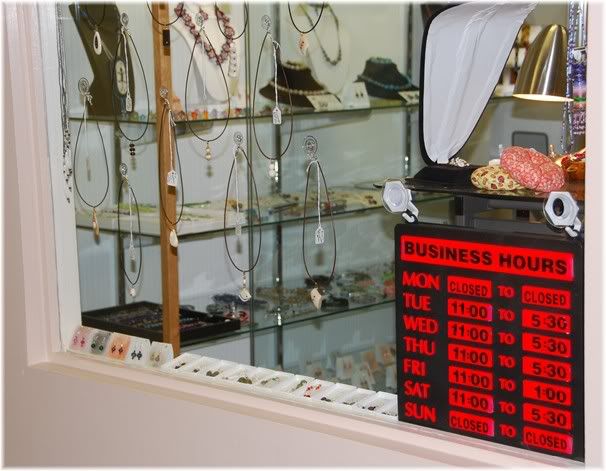 She also has carved walrus ivory pendants made by her uncle Jim.
So, if you are downtown stop by at the 4th Avenue Marketplace (the blue building across from the Army Navy store) and check out her shop.
.