I have decided (since I have haven't had a chance to take very many pictures lately and I am clearly taking too many classes this semester) that I will revisit a few of my favorite photos taken over the years. Hope you don't mind. These are in no particular order of preference, just random pictures that I like.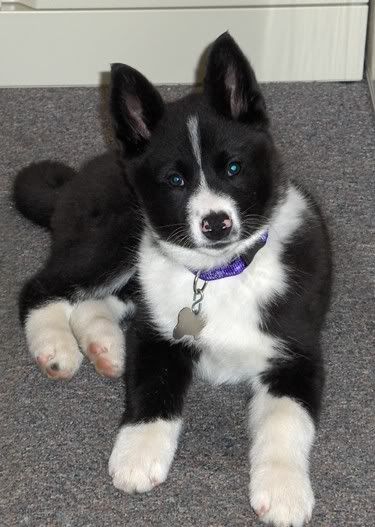 This is Kaija as a puppy. Wasn't she the cutest puppy ever? This is one of the few photos I have of her of a puppy. When she was about 5 months old my computer crashed and I lost a whole bunch of photos. Since then I have become more proactive about backing up my photos.

I have taken many photos of Kotzebue but this is one of my favorites. This is a panorama so I had to shrink it down really small to fit on the blog. It looks much better full size.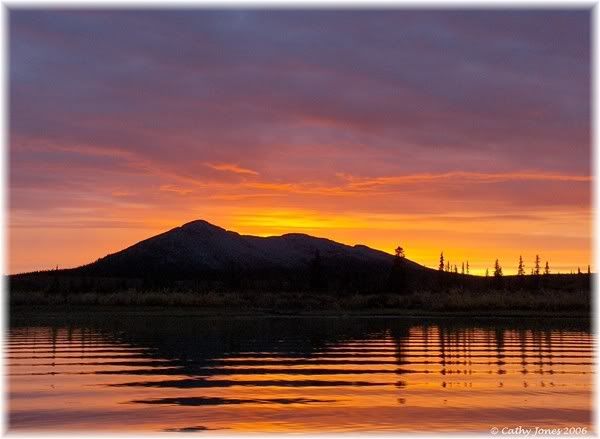 This is actually one of my top 10 favorite picture that I have taken. This photo is proof that you do not have to have a fancy camera to take a good photo. This was taken with an HP Photosmart R817 (or something like that). This is Mt. Memelak on the Noatak River taken September of 2006. I sold a few prints of this photo at the craft fairs last year.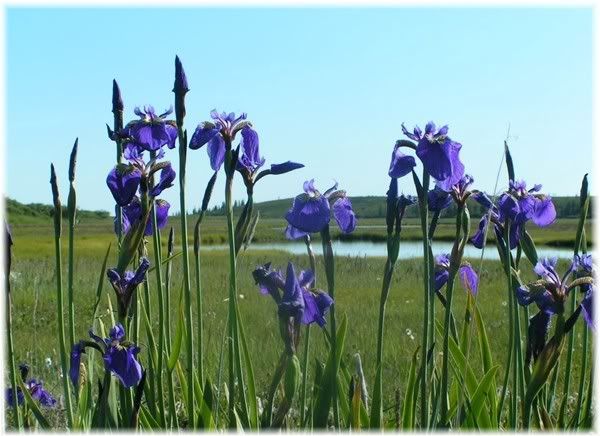 Another top 10 favorite. Probably because the iris is my favorite flower. I took this with a Minolta DiMage Z1. I hated that camera. I think it took maybe 5 good photos. This makes a really nice print and I sold a few of these too. This photo was taken near Paul's Slough on the Noatak River in July of (i think) 2004.
I really like this one too. I think it looks like a painting. This was taken on the Noatak River near where the Agashashok (Aggie) River joins the Noatak. I took this with my crummy little Kodak Easyshare back in 2003.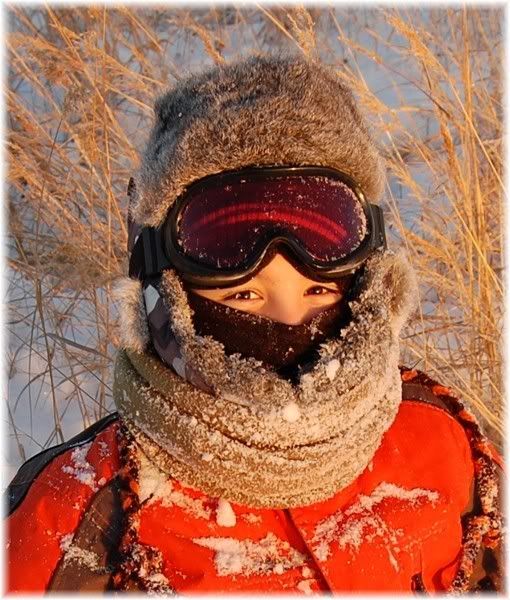 This was taken when I first got my D40. Not only is this a handsome kid (of course) but I liked the lighting.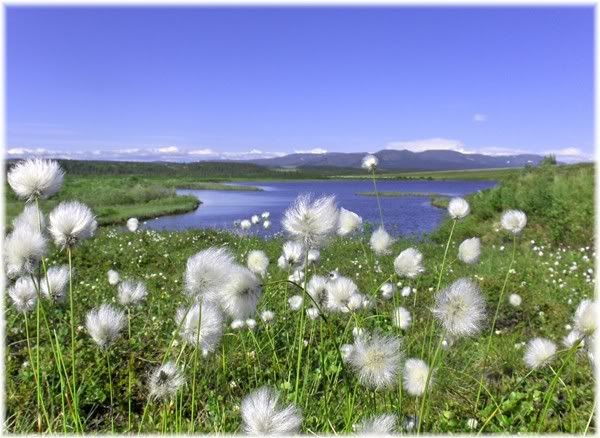 Here is another 1top ten favorite. This was also taken with that little HP photosmart in July or 2006. This is a creek that flows into the Little Noatak River. The Little Noatak is a branch of the Noatak River. Photos like this make me really miss summer. This was one of the photos that sold well. It is also the print I get the most request for from family and friends.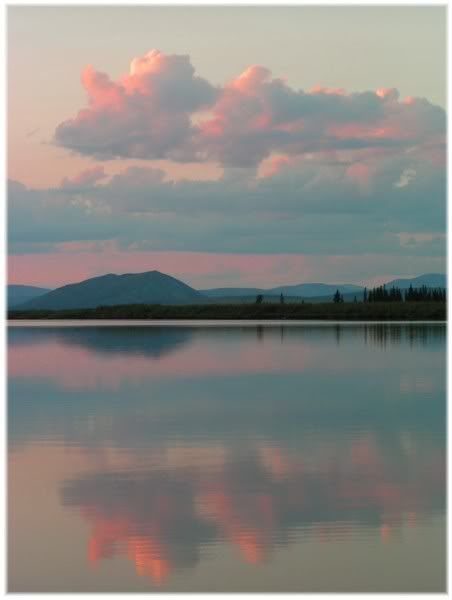 I have lost the exif data on this photo but it was taken either with that hateful Dimage or with the HP. I think it was taken in 2004. This is of Hugo Mountain on the lower Noatak River.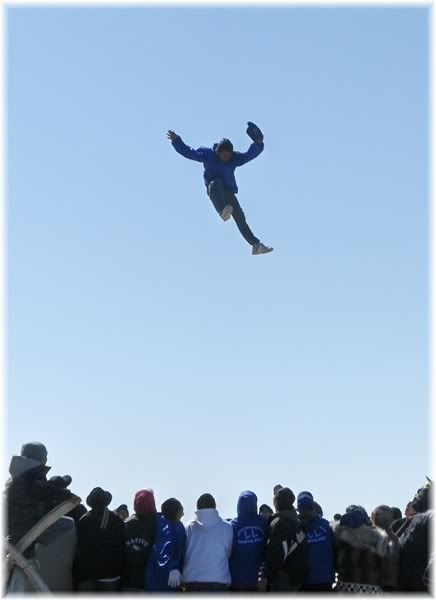 Ok, last one for now. This was taken in Point Hope, Alaska during a blanket toss at their whaling feast in June of 2007. This was also taken with the HP Photosmart.
Well that's all for now. It's kind of fun to go back and look through past photos that I haven't seen for a while. It was also a good way to make a blog post when I had nothing else to offer.