.
Senator Ted Stevens Arrived in Kotzebue today.
There were a lot of people at the airport to welcome him, including the Northwest Arctic Borough School District's Youth Leaders.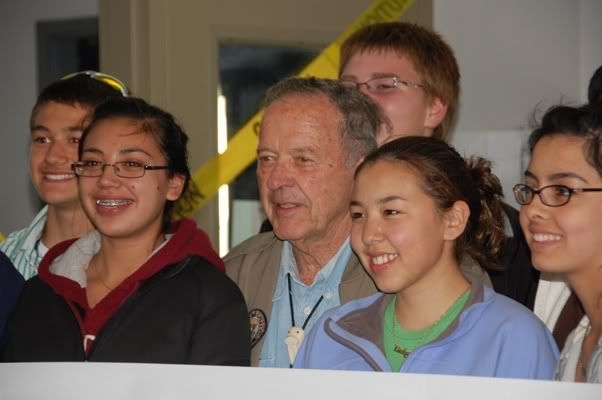 Senator Stevens took time to meet the kids and have their pictures taken with him before he headed over to KOTZ Radio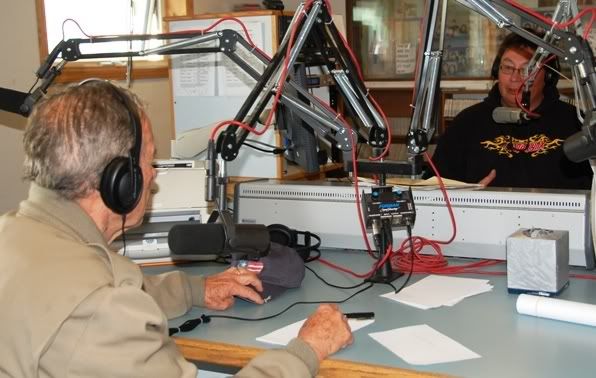 At KOTZ Radio Senator Stevens was interviewed by Dean Westlake. Dean thanked Stevens for his many years of service and dedication to the State of Alaska.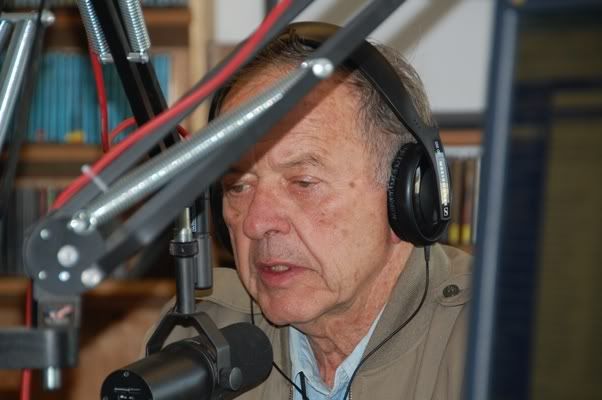 If you live in rural Alaska and can flush your toilet you can pretty much thank Ted Stevens. If you break your arm and the hospital in Kotzebue, Nome or Barrow patches you up you can thank Ted Stevens. Drinking clean water in the bush? Thank Uncle Ted.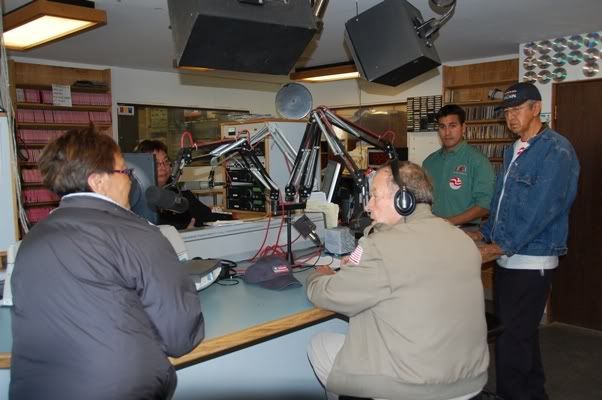 Senator Stevens was also welcomed by Suzie Erlich, General Manager of KOTZ Radio, Chester Ballot, Cairman of the KOTZ Radio Board of Directors, and Carl Weisner of OTZ Telephone.
Senator Stevens will be meeting with the public from 3pm to 6pm at OTZ Telephone.