On a day like this. I went back to work today. Lets just say that it was a loooong day. By 4:30pm my knee was singing Ave Maria. By 5pm I was ready to go to bed, strap on the ice cuff and stay there until morning. When I got home I felt guilty for my poor neglected dogs so I took Kaija dog for a short run on the 4 wheeler (my motorized wheelchair). After that I got distracted by the dishes and cooking dinner. And then I got distracted by the barge order. Then a friend of mine stopped by and gave me part of a moose foreleg. I looked at that leg with at least 15 lbs of meat left on it and I just couldn't do it, I didn't have anything left in me so I passed it on to another friend. So finally I am in bed with the ice cuff strapped to my knee digesting 800 mgs of ibuprofen.
As I was saying, it was a beautiful day today. A crisp cool fall day. It's the kind of day that is perfect for picking cranberries. Unfortunately I don't think that walking over tundra is an approved activity 12 days post-op.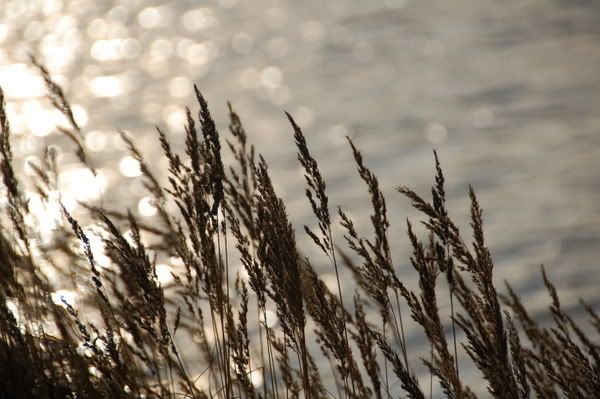 The days are getting shorter. After spending 9 days in Anchorage and then sleeping in since I got home, this morning was the first time I have been awake at 7:30 am in Kotzebue for about 2 weeks and boy was it dark. Not completely dark, but a heck of a lot darker than it was just a couple of weeks ago. It doesn't take long when we are losing over 7 minutes of light per day.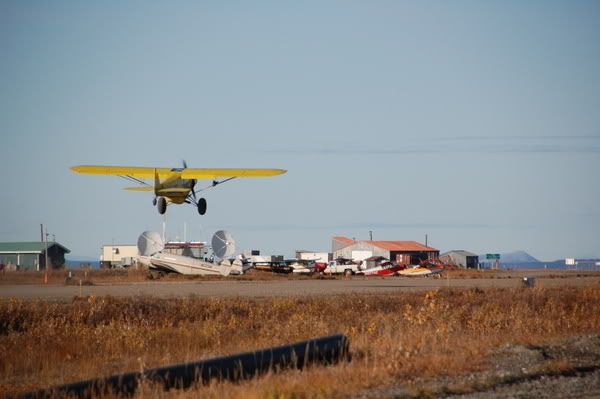 It was nice to be outside. I may not have been able to run around out in the country, but at least I got to enjoy a little bit of this beautiful day.
.