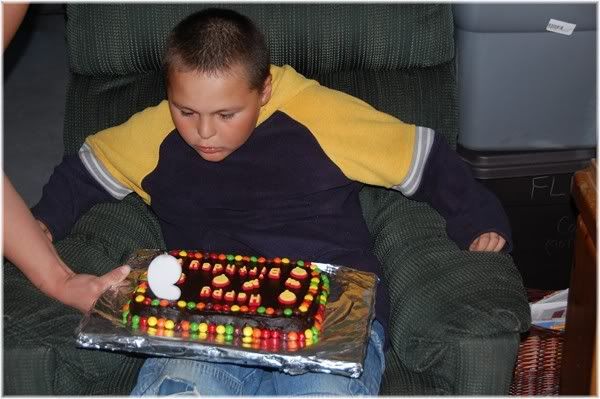 On this day my boy turns 9 years old! We had his party yesterday.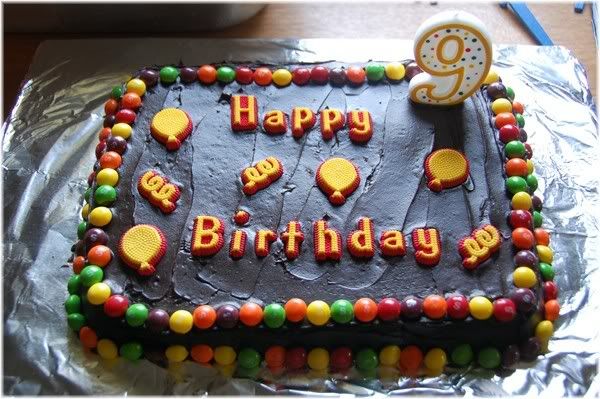 Here's his cake, it's actually brownies. I baked him a cake but let it sit too long and it was hopelessly stuck in the pan. Luckily the brownies came right out of their pan so I decorated that instead. He liked it so much he said he wants that kind of cake next year too.
My friend Kathy, Queen of Fried Donuts and All Things Yummy, made these Happy Birthday Donuts which were a big hit with everyone.