It is, really.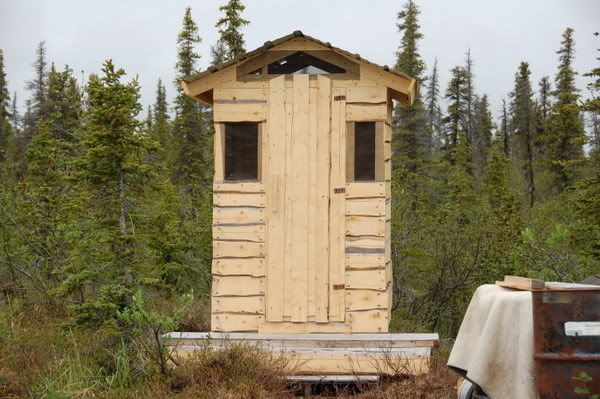 BEHOLD!!! My new unukvik! Ain't she beautiful. Notice the lovely stairs and screened openings. I have been pleading for a new outhouse out at camp for years. My honey finally gave in.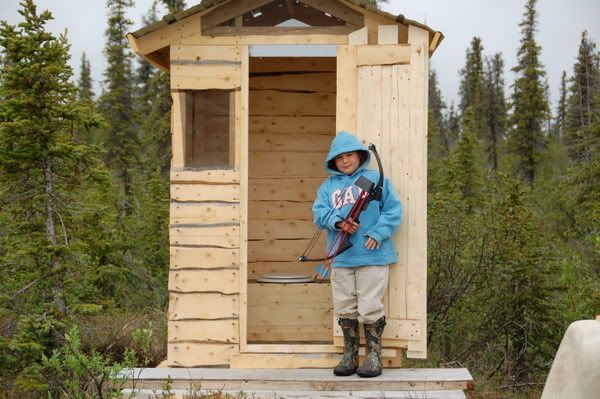 Here is my little archer showing off the plush interior.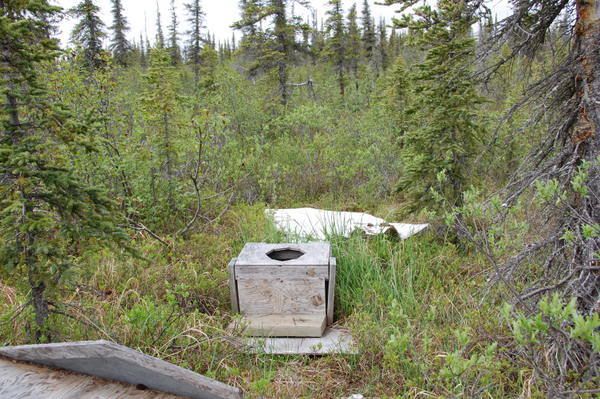 Here is the old crapper. How would you like to sit on that on a dark fall night??? Yeah, that's how I felt about it too.
I feel like I have really moved up in the world.
***FYI- Because a few people have asked hehehe,....yes that is a real toilet seat on there, and no it's not going to stay. You can bet your bottom (har har har) dollar that I won't be putting my butt on a regular toilet seat when it is cold out. We will be changing it to the ubiquitous blue foam.**