My friend Kathy makes Eskimo masks.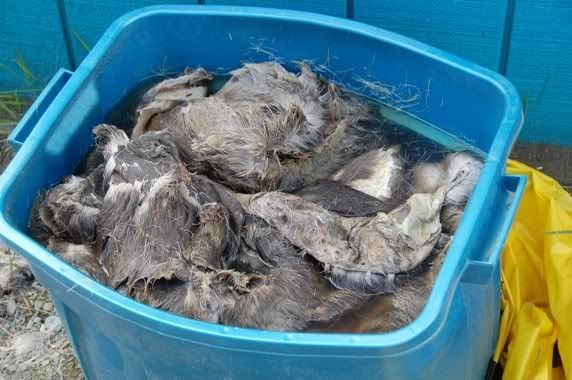 Making them is quite the involved process. First she takes a whole, raw caribou skin and soaks it in water for several days.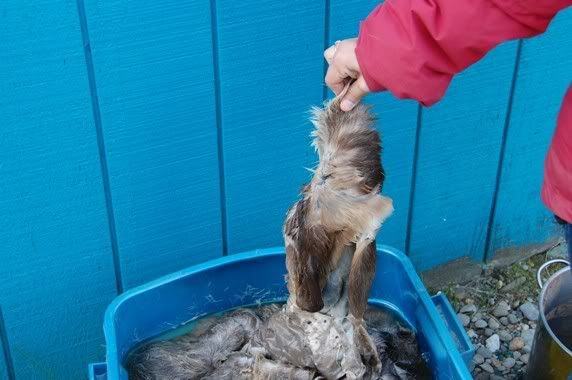 This loosens the hair....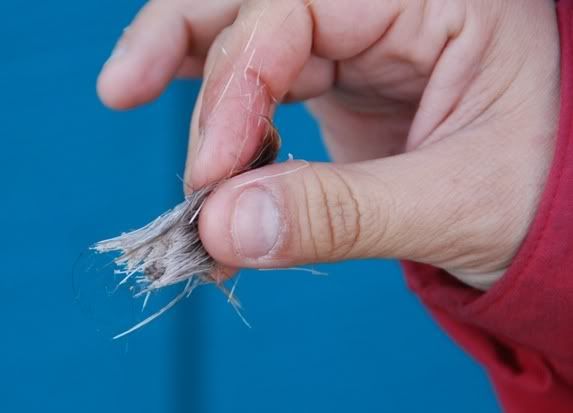 and makes it easy to pull it off.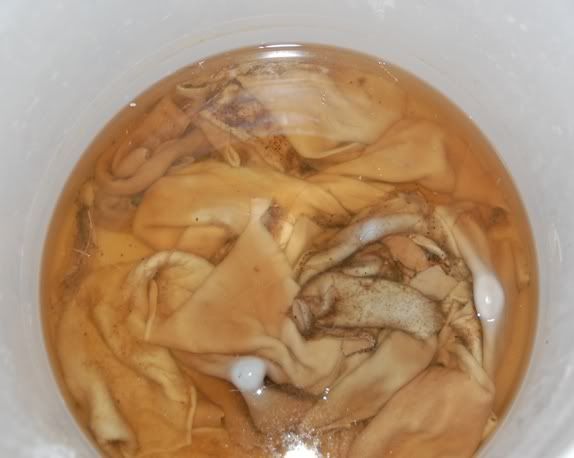 After the hair is off you have a large piece of slimy wet caribou skin that is ready to work with.
The skin is then cut down and stretched out over a face mold.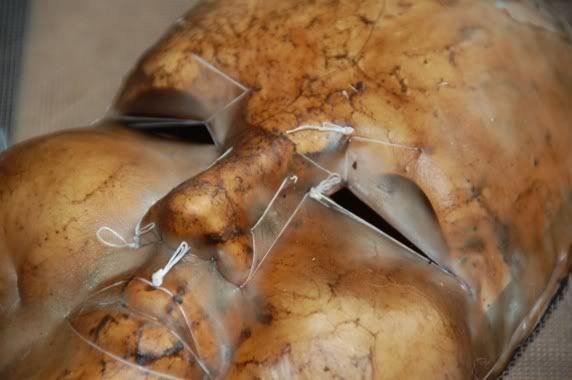 The skin is sewn to the mold to keep it place while it dries. After the face is dry it is ready to be decorated. Kathy uses many different things to embellish her masks.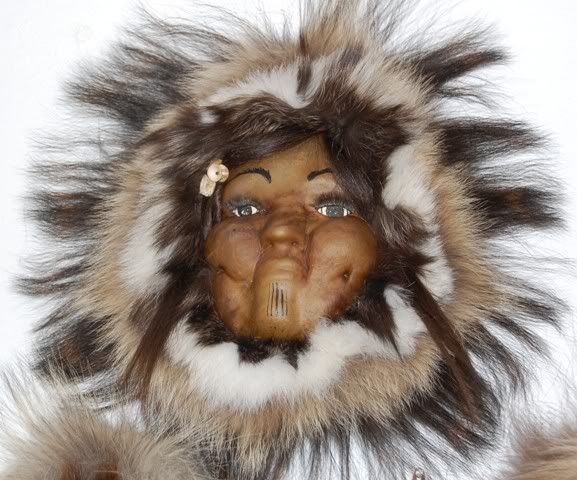 This mask has a musk ox hairdo. The ruff is made in the sunshine style with several layers of wolf fur.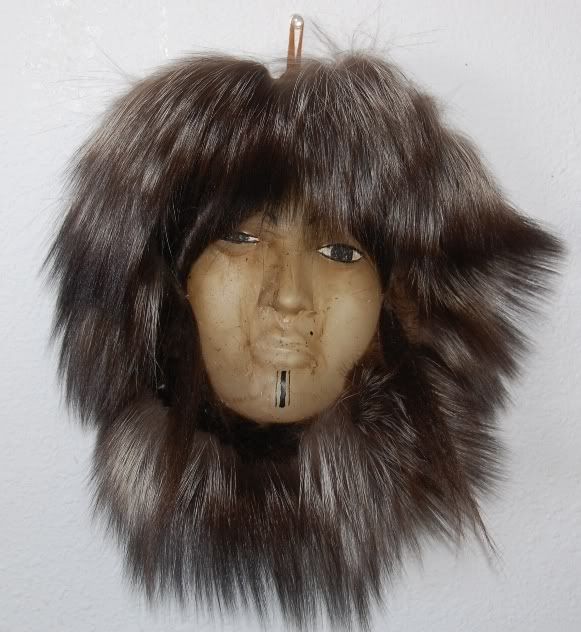 Each mask is unique.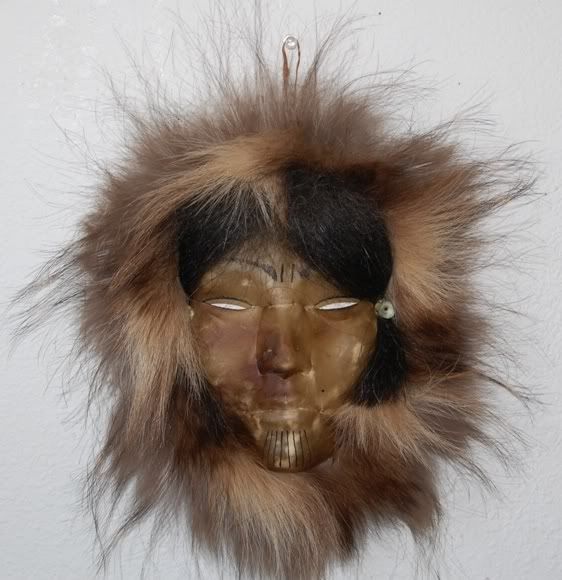 These masks and other artwork Kathy makes are for sale so feel free to email me for more information.