Today was a nice day/ Clear and cold. I finally hauled the snowmachine out and too Uyaana and Kaija for a ride. There is enough snow on the ground and the ice is thick so I figured it was time. I broke my "No Ice Before Thanksgiving" rule by a few days. We went out behind town so Kaija could have a good run. She has been cooped up in the house lately and is getting bored and naughty. We left the house for our ride at about 3pm and were gone about and hor and a half. The temperature was about 1 F
( -17C . Here are a few of the pictures I took......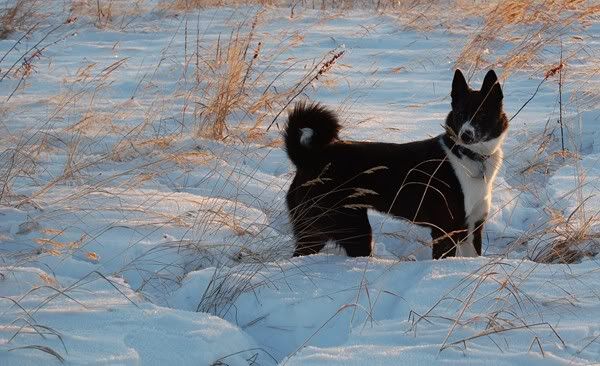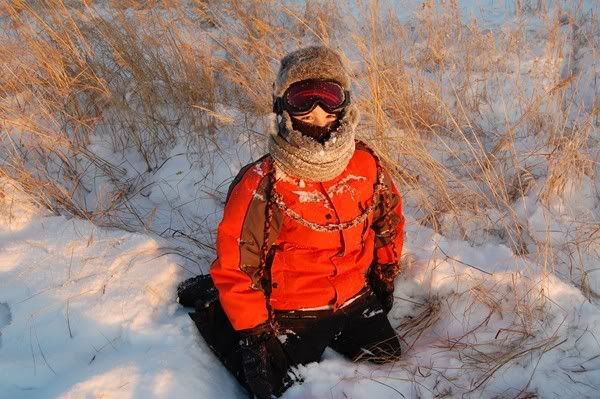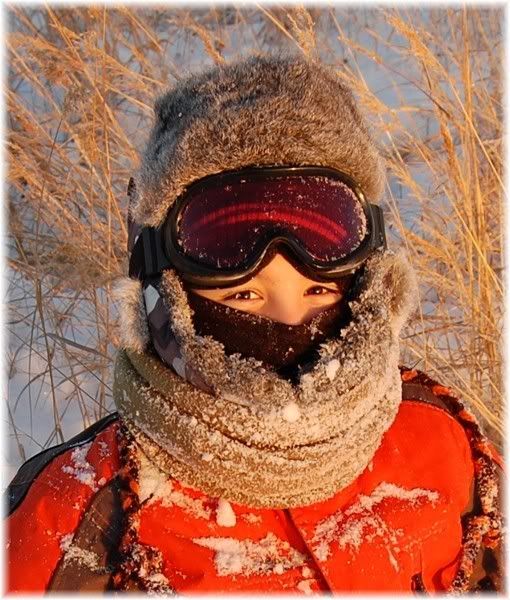 This picture is my favorite!