Leave it to me to be posting Halloween pics on November 4th. I'm so prompt. For the fourth year in a row Uyaana was a power ranger.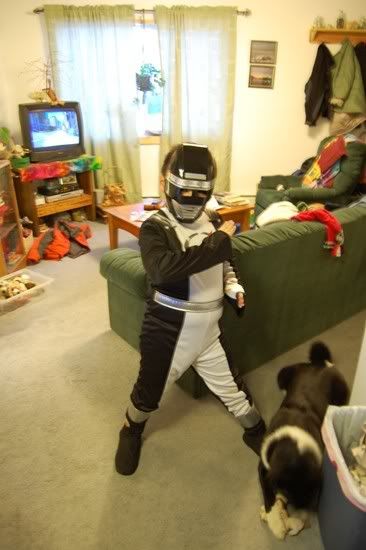 Please excuse the blurry photo. I forgot to put the Nikon is auto mode so it is out of focus.
For Uyaana's class party I made spiders with peanut butter, Ritz crackers, pretzels and raisins for eyes.
Here he is lining up with some of the kids in his class for the costume parade.