Yesterday was the first real cold day that we have had so far. It was about 1F. Ok, in the grand scheme of things that is not very cold around here, but at the moment it seems like it is. It's funny how your body adjusts to temperature, because in about a month or two 1F is going to seem like a warm day.
I went out to take some pictures. Guess what I took pictures of....you guessed it....sunset and cemetery!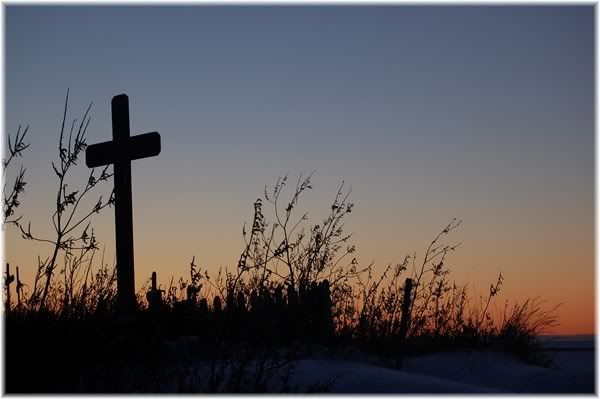 I have several shots of this particular cross.
Here is a different section of the cemetery.
Here's a sunset photo with a plane taking off from the airport.
Of course. That's ok. It's practically impossible to take pictures with gloves on so I didn't last very long with bare hands. My hands are terrible in the cold. They seem more sensitive to cold than most people I know. After ever 30 seconds in cold they are ready to quit so I only took pictures for about 5 minutes. See how I suffer for my art.
I have been trying to get used to using Adobe Photoshop Elements 5 to make simple corrections to my photos. I don't do much. I usually leave the colors alone and just fix spots or blemishes I might find, like the spot on this photo........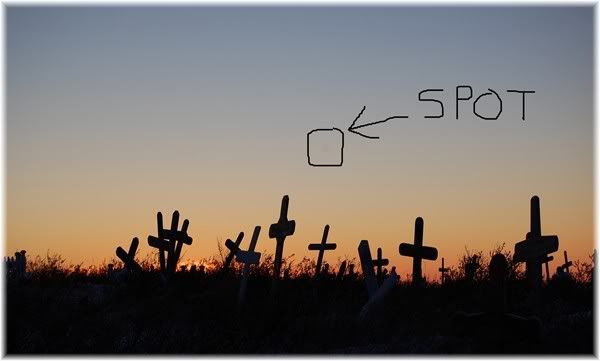 I think it was some dust or whatever on the outside of the lens...it showed up on several of the photos.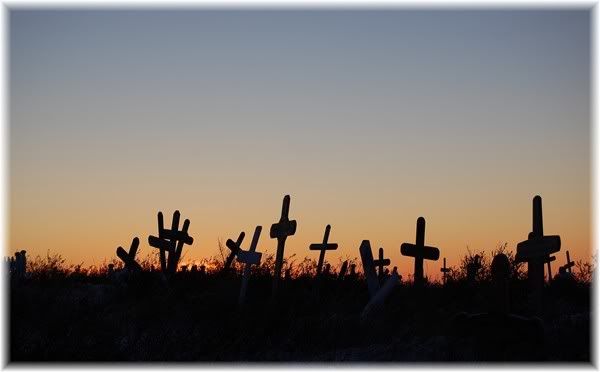 It was easy enough to clone it out. Out out damn spot!