.
People have been hooking for tomcods for several days now, but this is the first time I have has a chance to get out there.
As soon as the ice is barely think enough to support a person's weight there are people out there hooking.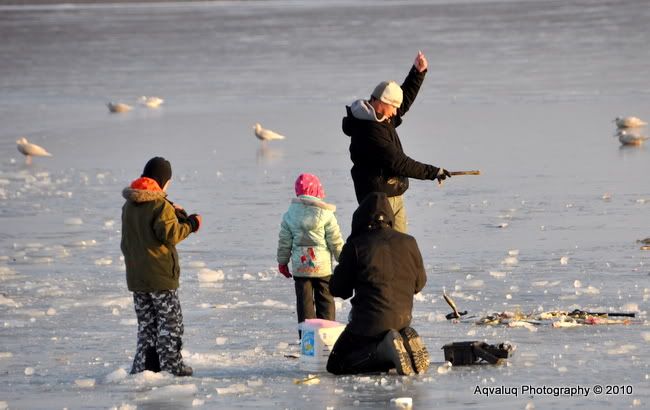 I prefer to wait until the ice is a bit thicker than that...like at least 4 inches.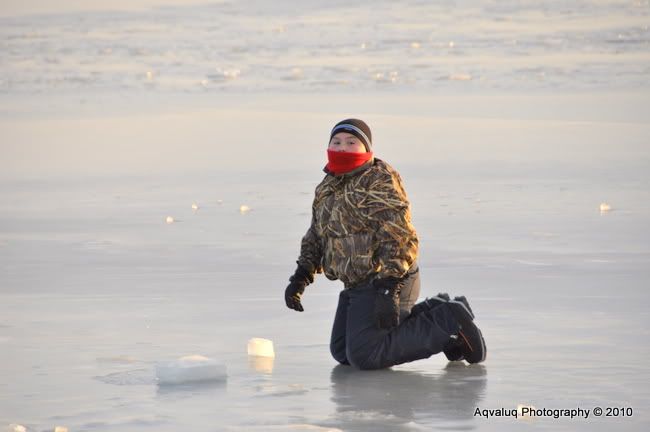 Uyaana did more playing than hooking which is usually the case.
Vic chopped us a couple holes wit the ice pick. This time of year the ice is thin enough that you don't need to use and auger.
Vic caught more fish than me. I'd like to say that he was humble about it and didn't rub it is but....not.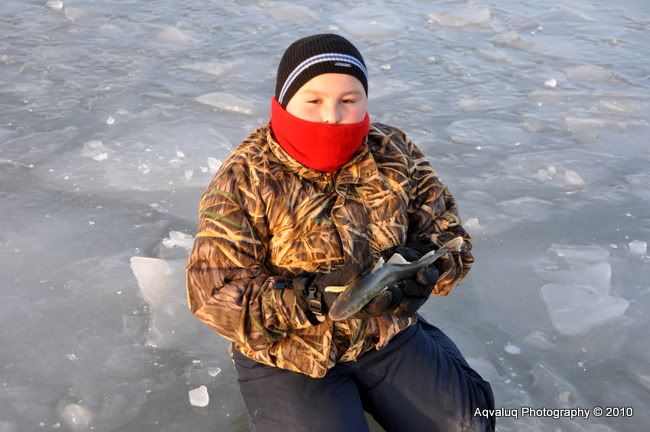 Uyaana stuck his fish in the water for about two minutes and then lost interest. Here he is holding up one of the tomcods I caught so I could take a pohoto of it.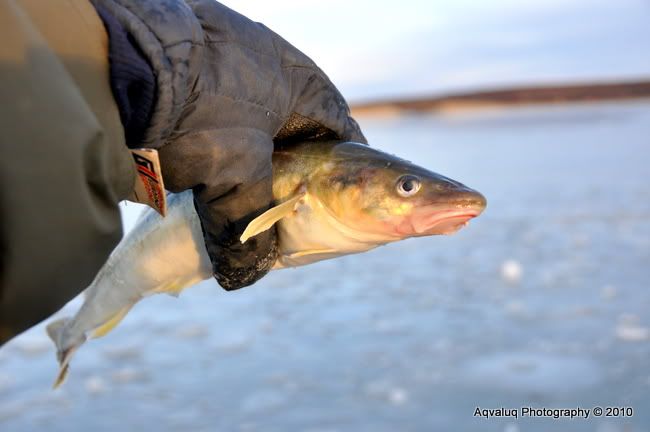 Kinda ugly huh? But they are lots of fun to catch and they are usually easy to catch so you don't have to wait long before another comes. They are tasty too.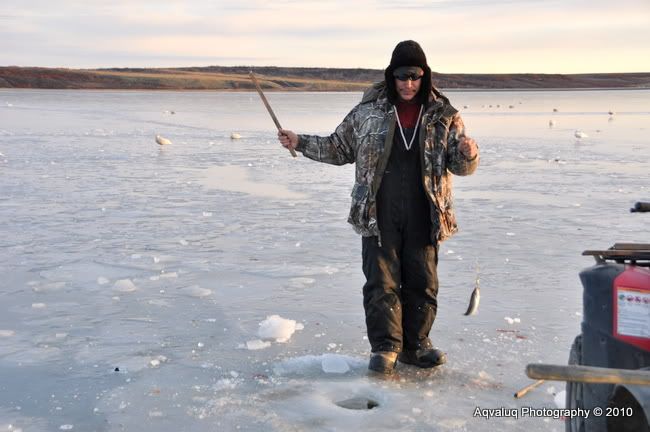 You can eat them any way you want but mostly we boil them whole, guts and all, or we freeze them and eat them raw and frozen dipped in seal oil.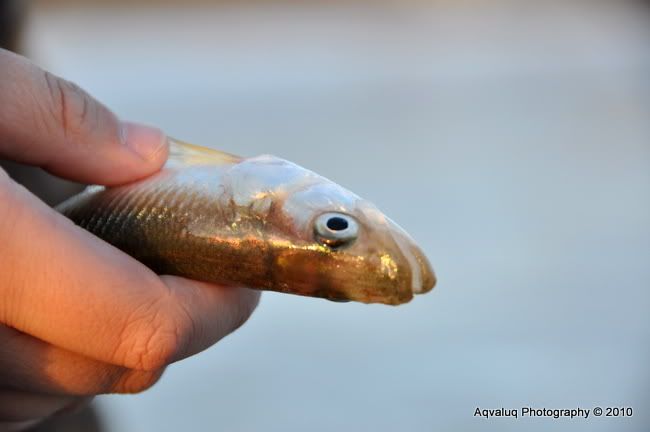 I also caught one smelt. Just one.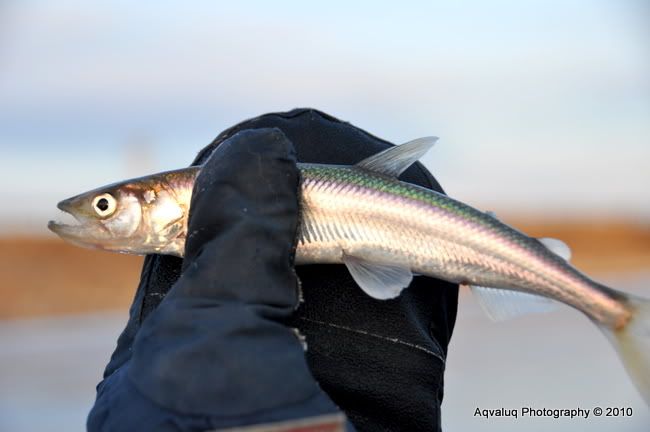 I was hoping that I would get at least ten of them so I would have enough to put in a pan and fry but that wasn't the case. Anyway it was a fun evening out on the ice.