.
That's pretty much what we do all April and May, Ice fishing. These photos were taken last Saturday.
There were lots of people fishing out by Pipe Spit.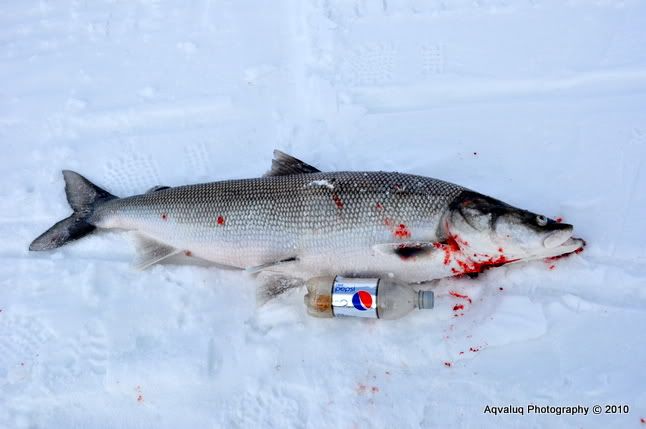 Here is a sheefish with a 20 ounce pepsi bottle next to it to give you a size comparison.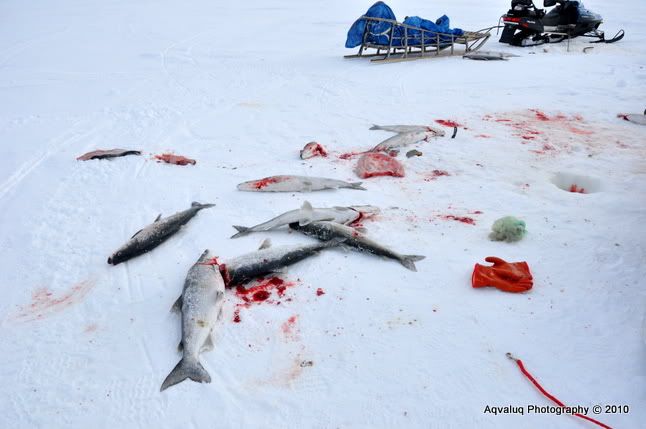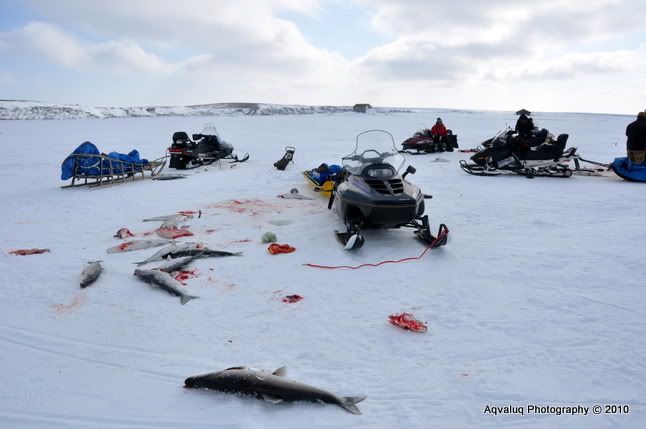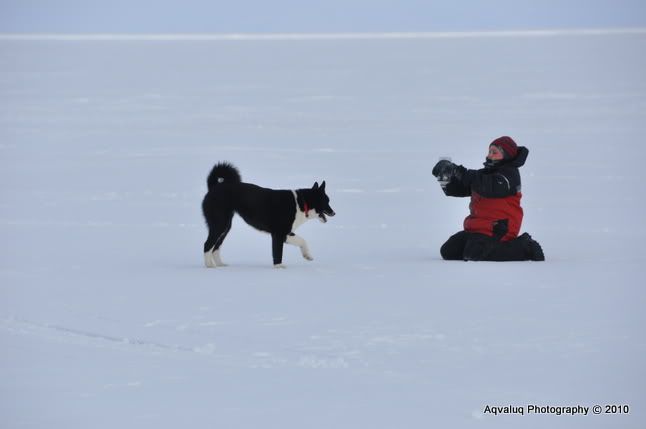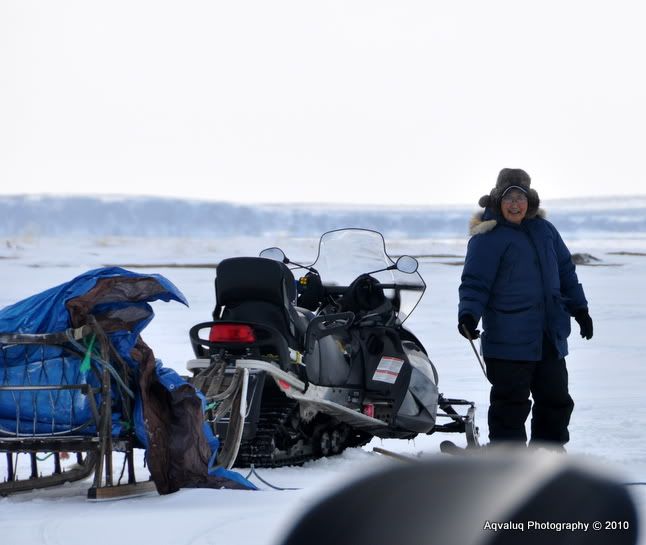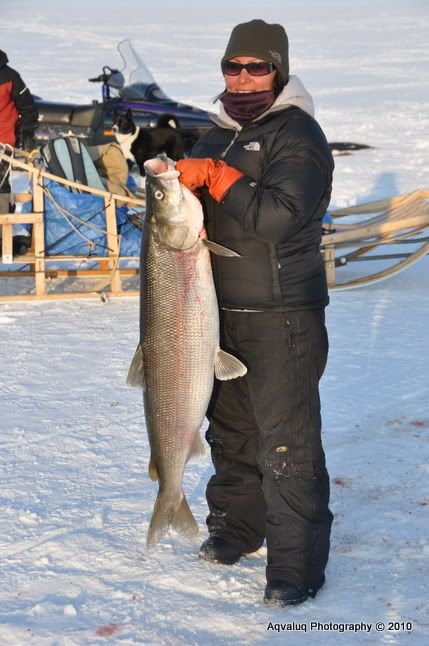 Tanya with her big fish.