.
The other day, after work, some of us decided to go fishing for sheefish.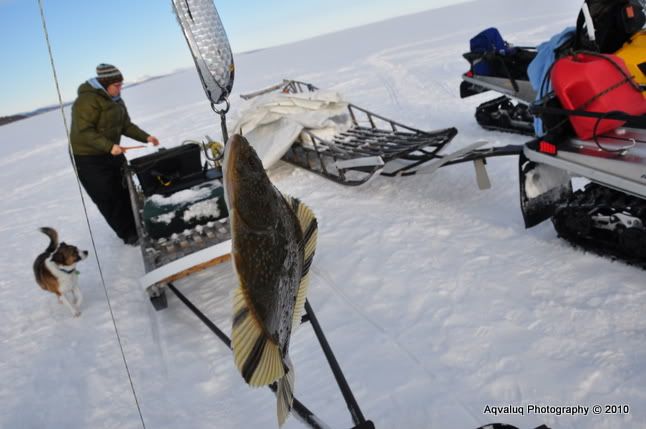 Too bad for me, I was only catching flounder.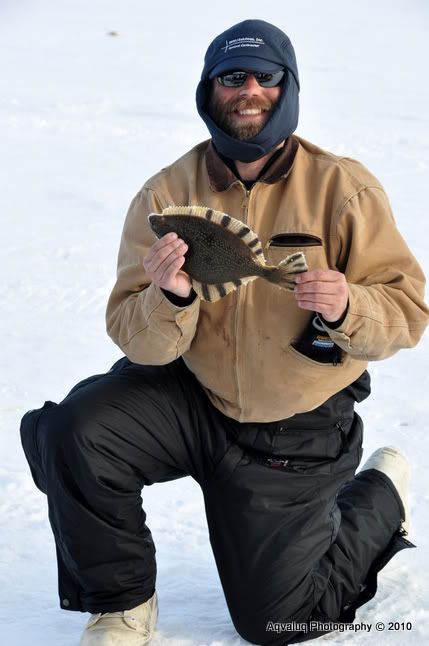 Here is Mike with the first Alaskan fish he has ever caught.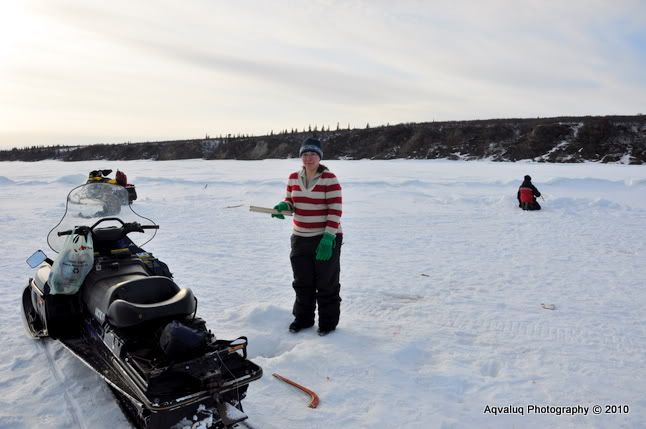 Liz was having a nice time hooking and enjoying the sweater weather.
Uyaana wasn't catching anything, but he tried.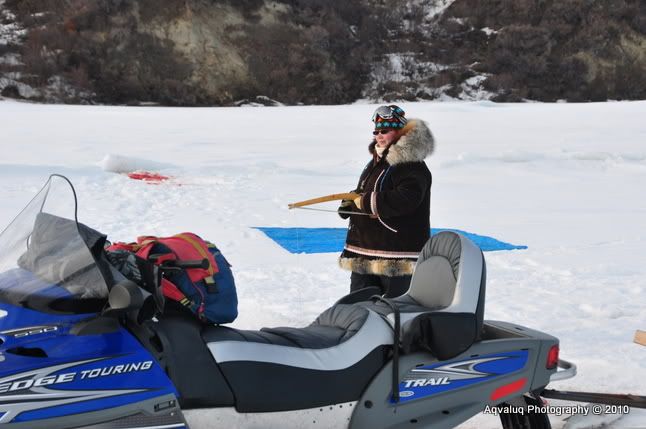 The fish weren't biting much but we all had a nice time standing out on the ice on a nice spring day.
Maija and her Cheez-Its.
Unfortunately this was NOT our sled. This is the sled of the guy who was fishing this spot before us. Apparently he caught all the fish and didn't leave us any.
Liz caught a flounder.
She was so excited she dropped it.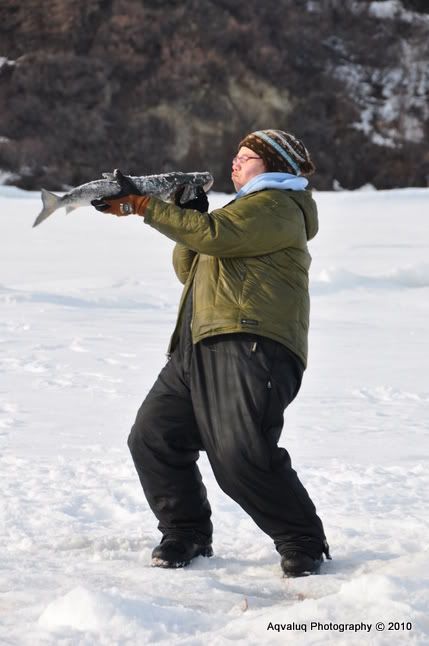 Maija caught the first sheefish....a small one.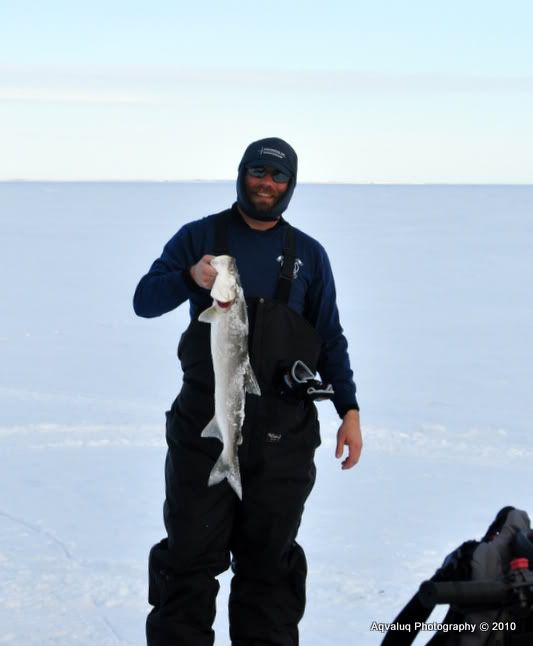 Mike caught the second, and last, sheefish of the evening.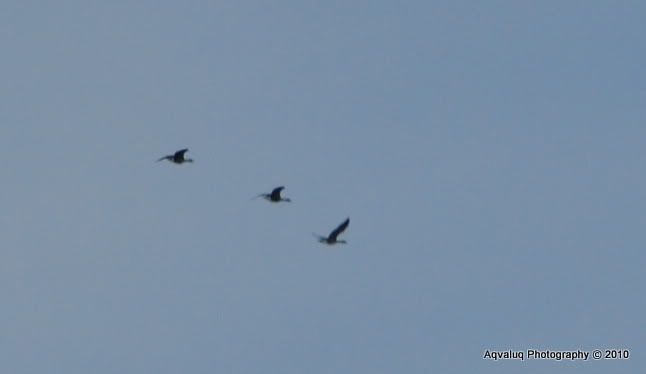 These are geese!! If I had to guess I would say they look like Speckled Bellies, but maybe I'm wrong. They were far away.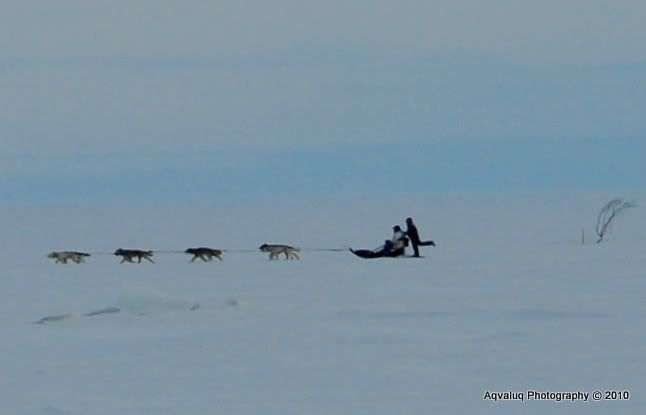 Bailey and Tracey heading home to Ivik.
.