.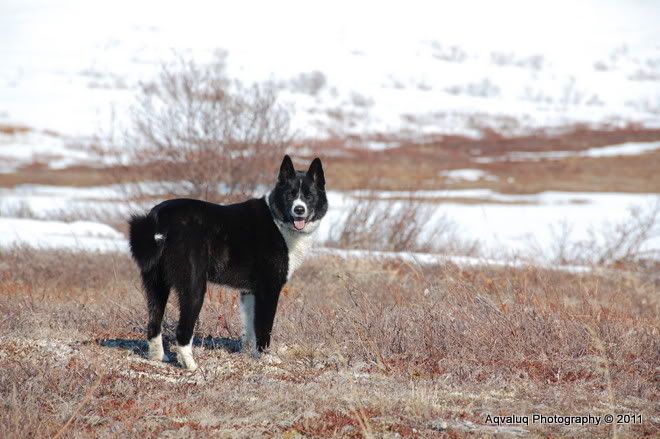 Well, we are down to one dog.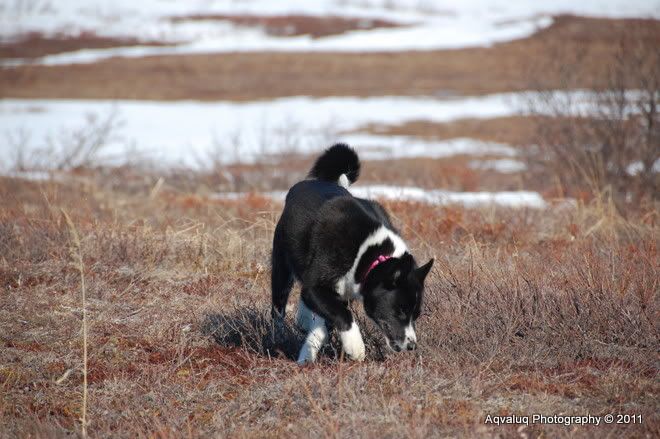 My mom moved to Eagle River and took Rush with her.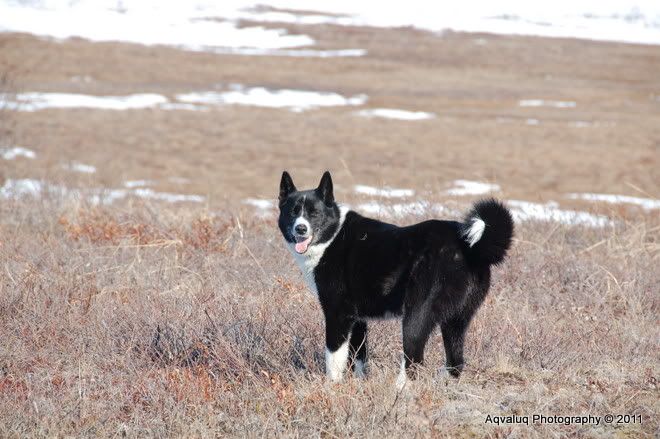 Kaija has been kinda bummed out by herself.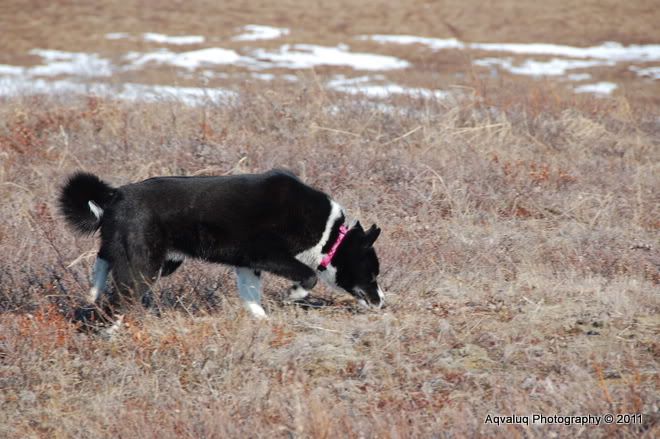 I took her out on the tundra so she could look for mice.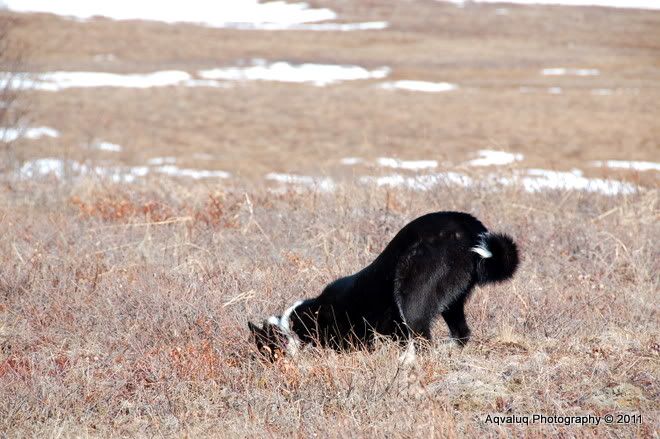 She did a lot of sniffing and digging but I don't think she caught any.
.