.
Better late than never right? I finally got a few photos from Superbowl Sunday.
We had a nice little get together. Mostly people from church.
Lotsa food and lotsa kids.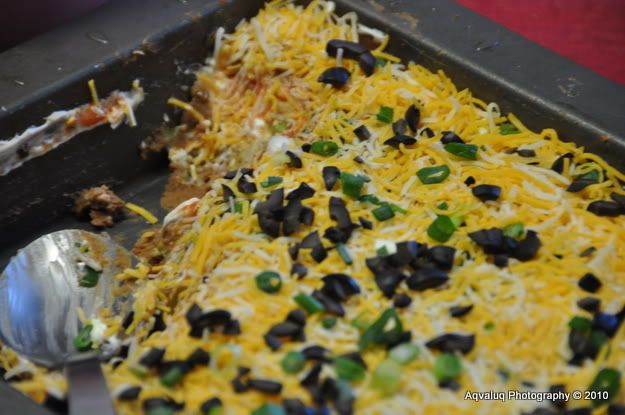 So here are some photos of the food. This is my offering. Five Layer Taco Dip. I guess it's supposed to be seven layers, but whatever. Layer one is a mix of refried beans and hamburger with taco seasoning. Layer two is guacamole. Layer three is sour cream. Layer 4 is salsa and layer 5 is cheese. I garnished the top with some chopped olives and green onions.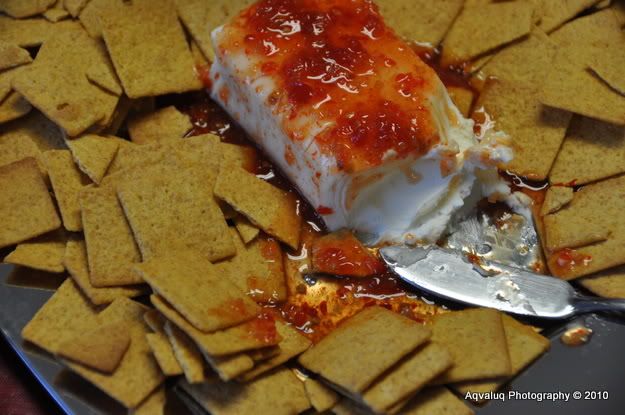 This stuff was the YUMMIEST! All it was is a block of cream cheese with a sweet Tai chili sauce poured over it. Hoo boy that was good stuff.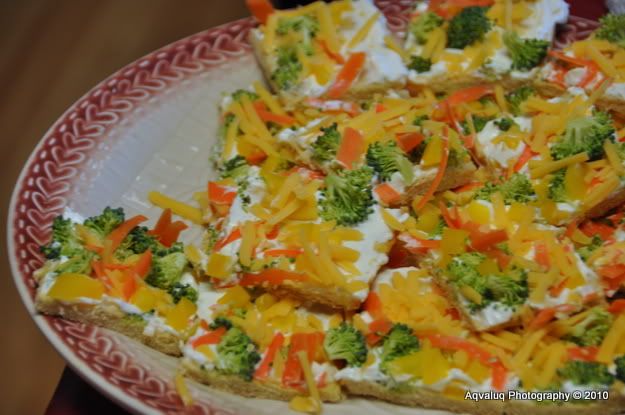 Veggie Pizza.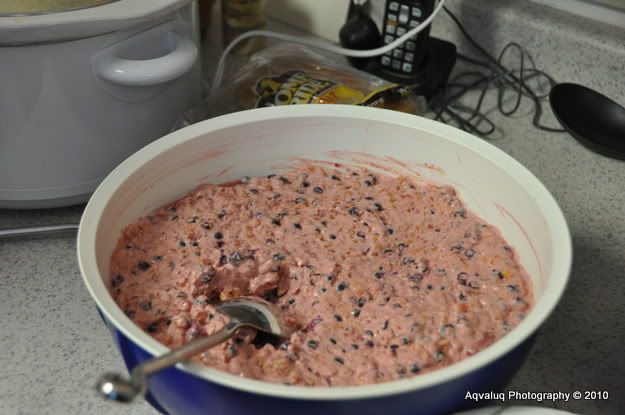 This tastey stuff is frozen strawberries, aqpiks, (cloudberries), and blueberries mixed up with a tub of cool whip.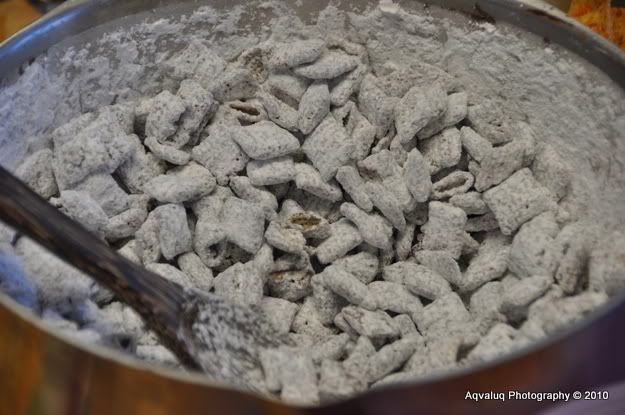 I think they call this stuff "Puppy Chow". It's Chex cereal, peanut butter and powdered sugar.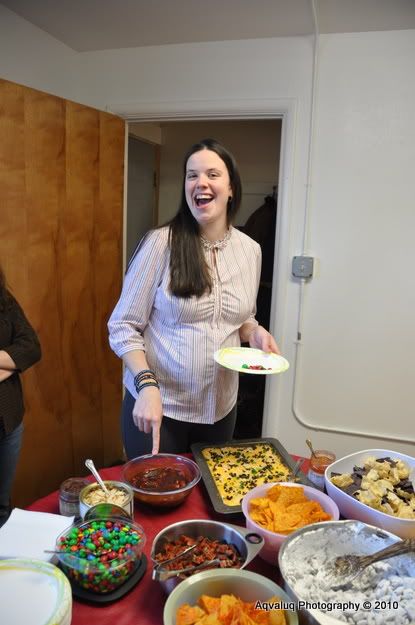 Do NOT get between the pregnant woman and her food!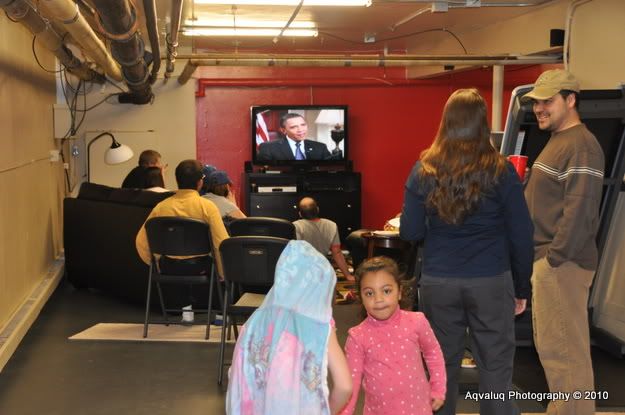 We were pretty well evenly split, half rooting for the Colts and half for the Saints. I don't follow football so this was the first game I have seen all season. I was rooting for the Colts because if the Patriots aren't in the Superbowl I always root for whoever is the furthest north or east :)