Yes sireee....today is my birthday. This day, 28 years ago, I was born to goodly parents. No Really! I am 28.......ok....so maybe I'm 28+7....but who's counting. I think this is the first year that I haven't had something resembling a birthday party.....not because no one tried to give me one....it was offered. I just wasn't into it this year I guess. Presents are great....I love presents....party? Nahhh. I got good loot though, thanks a bunch. Anyway.....I know that at least one or two people read this drivel I type, so on the occasion of my birthday leave me a comment. Let me know that I'm not talking to myself.
Over the last couple weeks I have been neglecting this blog....something I have a tendency to do (see previous post on procrastination). I apologize for my lack of diligence. I know that the few people who do come here come for the pictures (as much as I would like to believe it is for my wit, charm and pithy comments) so here are some pics from the last couple weeks.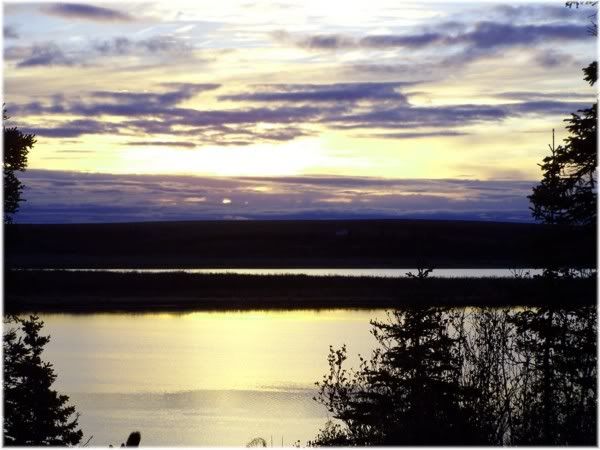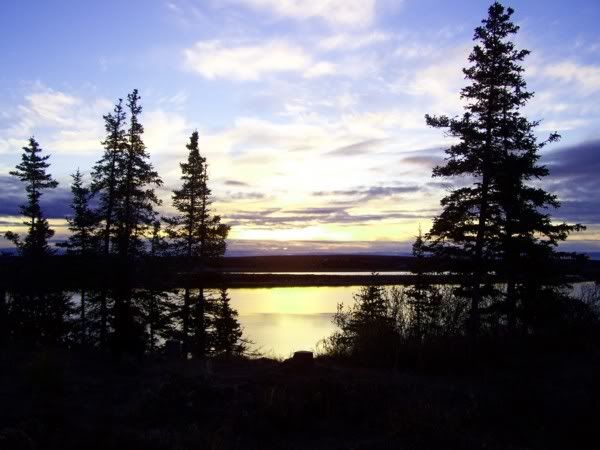 Sunrise at camp on the Noatak River. This was taken October 1st. It was a chilly morning.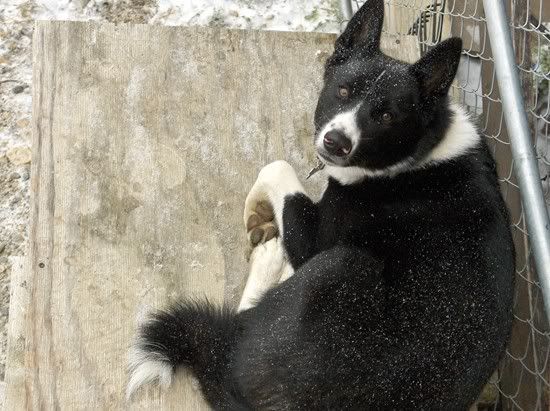 The first day of snow was actually September 28th. I meant to take a picture but I got busy at work and by the time I remembered again it was all melted. This pic was taken at the start of out first mini blizzard on October 8th. Here is Kaija the Karelian Bear Dog posing in the snow.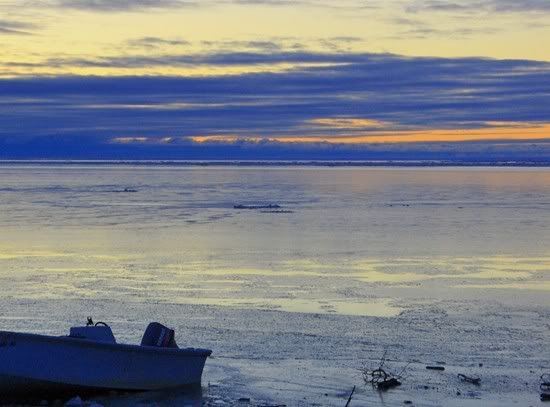 These next three pics I took today. This is looking out over the ice and open water of Kotzebue Sound. As you can see we are almost freezing up.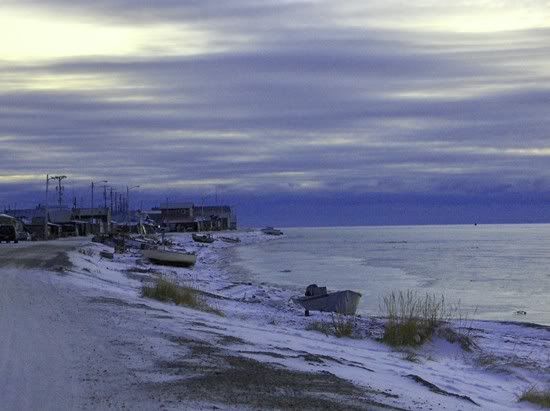 This was the view down front street this evening.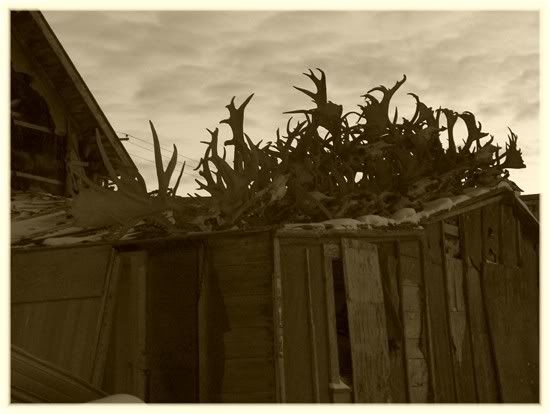 And of course the old Lincoln cabin, probably the most photographed house in Kotzebue.
Well that's all for now.