I haven't been taking too many pictures lately. This time of year the days are getting shorter and the sun stays lower in the sky. That makes for challenging light issues when taking photos with a regular point and shoot camera. I haven't been out much cause I have been busy with other stuff too....other stuff that unfortunately doesn't include as much homework as I should be doing. I have definitely been spending too much time online reading about photography and lenses and whatever.
Since the traffic has increased on my blog over the last 30 days or so I feel that I need to post something even though there is nothing particularly new or interesting going on around here. I feel guilty that I haven't posted anything since Wednesday. I figured that during these times when I can't think of anything to write or don't have any new pics to post maybe I should go back through my files and see if there was something I should have shared. I'll call them Forgotten Photos. Here are some photos from July 4th 2007, Independence Day.
The Fourth of July is a big deal around here. Not much goes on in this town so we try to make the most of our Holidays and the 4th is a big one. There are activities all day but we start out with the parade. It's not a very big parade, there are no marching bands, but it is colorful, and noisy and fun. All the fire trucks are hauled out and have lights and sirens going. There is the National Guard guys with their uniforms and flags. Local churches and businesses decorate parade floats and everyone throws candy at the kids along the street. I have a few cute videos of the parade but I have a terrible time trying to upload videos because our DSL in this town is the slowest DSL you have EVER seen. Takes 20 seconds just to upload a 56kb photo so you can imagine how long a video takes. So anyway, here are a few parade pics.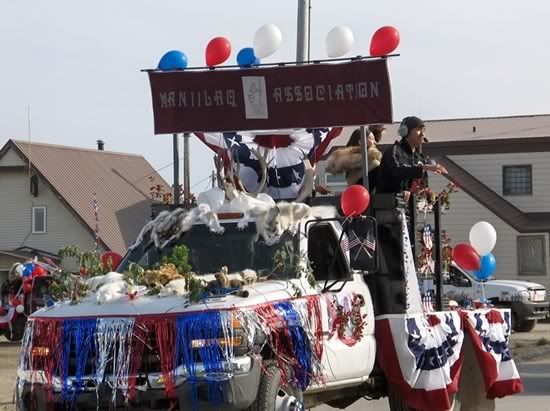 This is the Maniilaq Association float.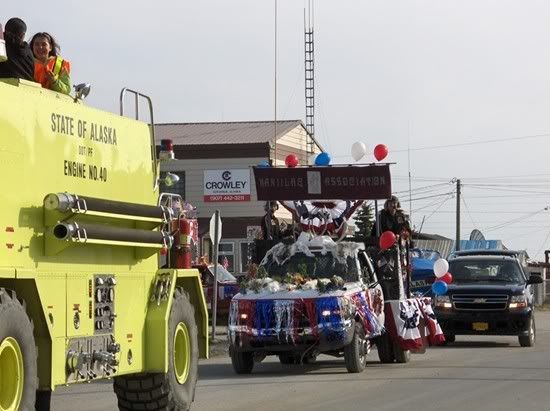 Here it is again.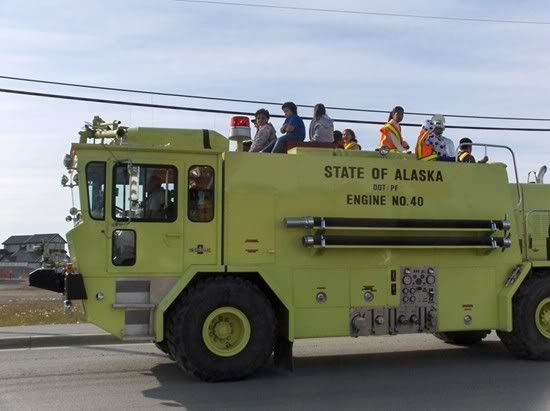 This is the DOT fire truck. It is stationed out at the airport for emergencies.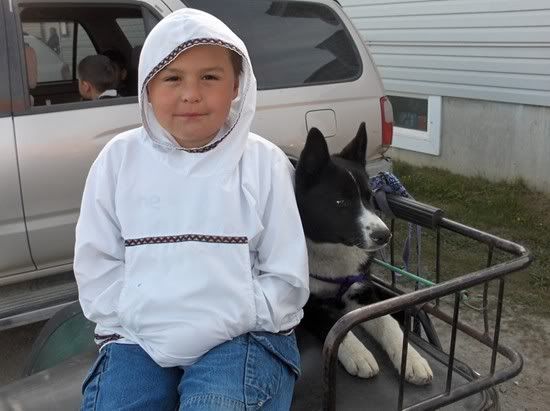 This is Uyaana and Kaija sitting on the four wheeler watching the parade.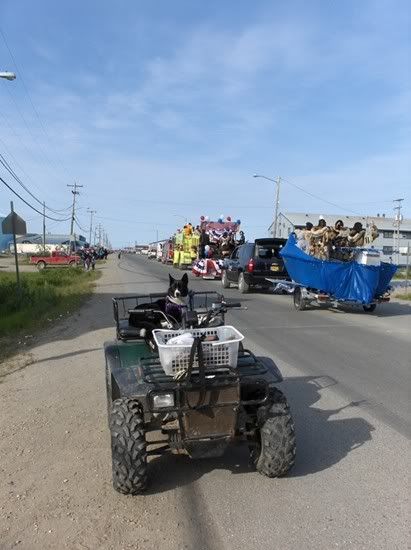 Here is Kaija sitting on my four wheeler as the parade goes by. That Arctic Cat 300 has been my main mode of transportation (besides my snowmachine) for the last 4 years. I just retired it. It was starting to nickle and dime me to death. It will be replaced in a couple of months by this.....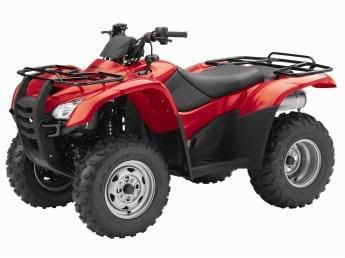 A Honda TRX420. I can't wait to ride around on my new Honda and take pics with my new Nikon.