.
Last winter I had some caribou quarters that I had stored outside in the shop because I did not have room in the freezer. During May when the days were getting warmer and that meat started to thaw out I decided to make panaqtak, aka dried caribou.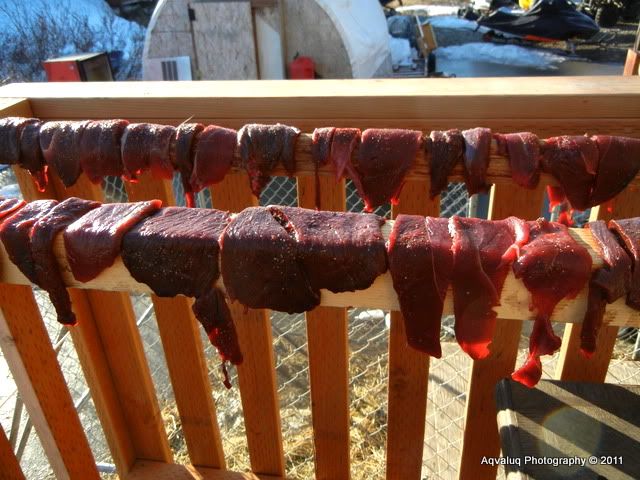 I cut the caribou into thin slices, put lots of salt and pepper on it and hung it out on the back porch to dry.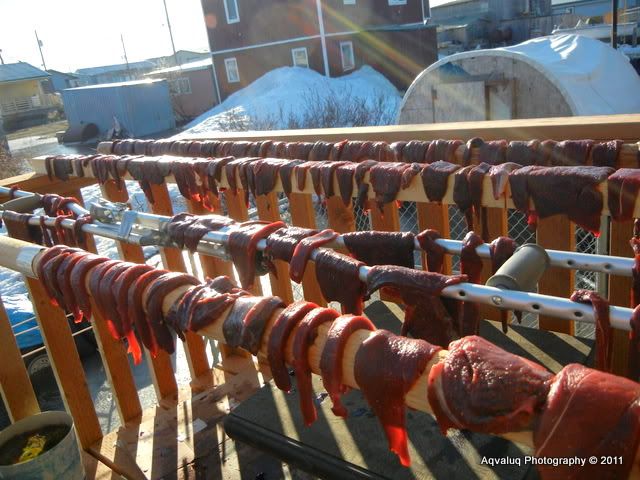 It takes about 3 or 4 days for it to dry enough to be ready, depending on the weather. May is a great time of year to do this because the days are cool and sunny and the flies haven't quite woken up yet so you don't have to worry about them laying eggs on your meat.
.