.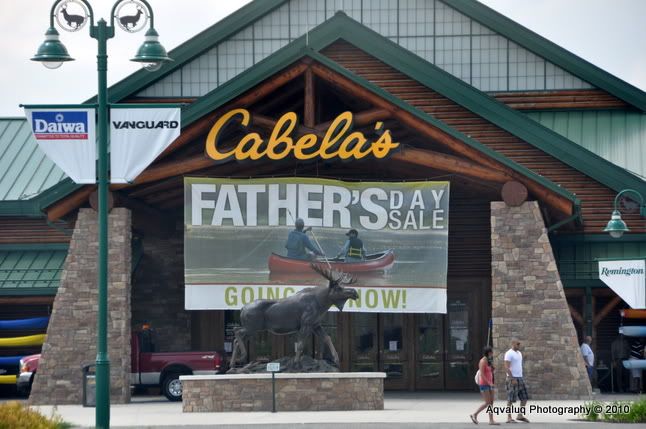 Yesterday my dad, brother and I went to Cabela's in Scarborough, Maine. It take about an hour and a half to get there from where my family lives in Gilford, NH.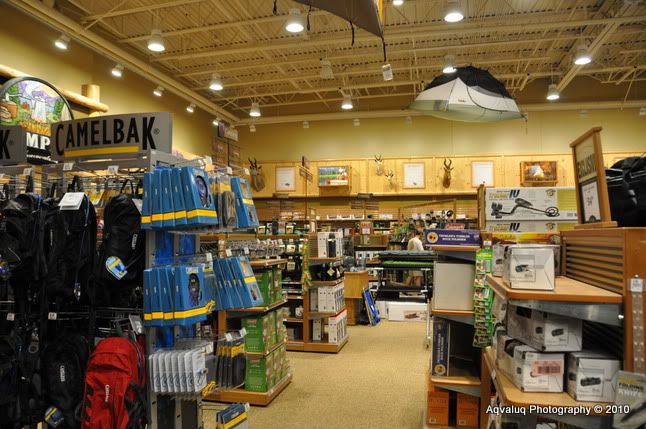 They had some good sales for Father's day.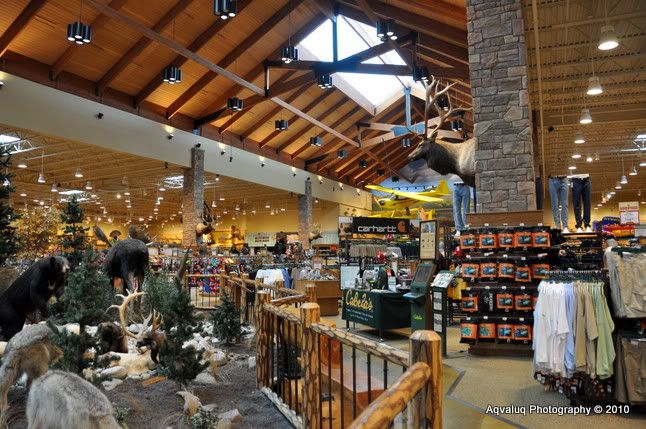 I got two camp chairs, a pair of Crocs, two self inflating sleeping pads, a pair of rubber boots and a life jacket for Uyaana, a sausage kit, and three mini multi tools.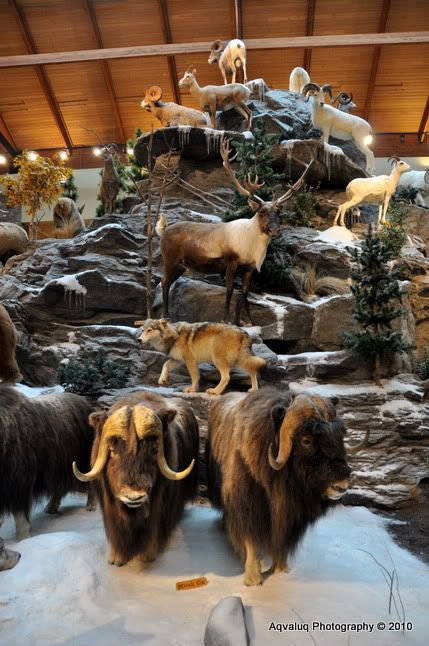 The center of the store has a huge display of animals.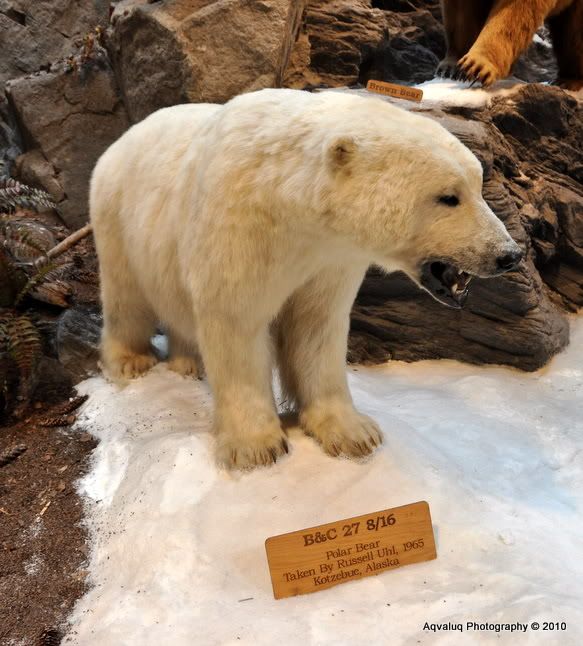 This polar bear was part of the display. The plaque says that this polar bear was shot by "Russel Uhl" in Kotzebue in 1965.
This evening Uyaana and I will be going to the movies to see Shrek Forever After. Then tomowwor is our last full day in New Hampshire. Wednesday we head to Boston to start our trip back to Alaska.
.
.