.
I'm back. I think this is one of my longest run of postless days in a while. I thank you all for hanging in there. I had a great weekend. I spent 4 nights at Spud farm. Spud is the nickname of Maniilaq Association's Mavsigvik Recovery Program. It is a Family Recovery Camp. Individuals and families struggling with the disease of addiction go to the camp and begin the healing process while living subsistence camp lifestyle. It is located approximately 11 miles from Selawik, AK. You have to fly to get there...or use a snogo in the winter.
I left Kotzebue Friday afternoon to head to Spud to help cover a staff shortage.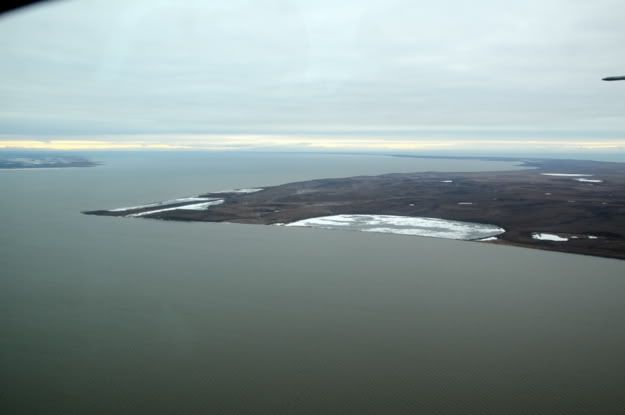 Here we are flying over Nimiuk Point approximately 17 miles southeast of Kotzebue on our way to the village of Selawik.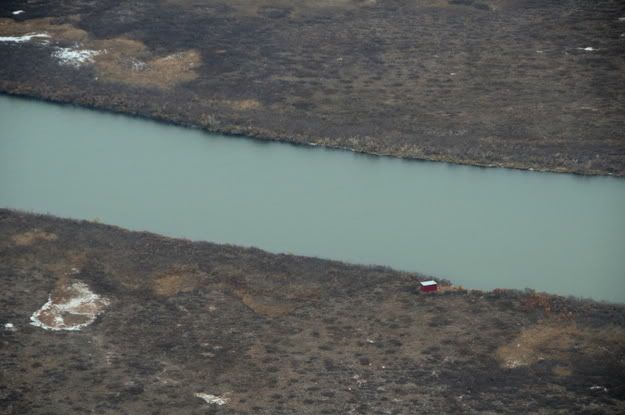 Here is a camp along a river.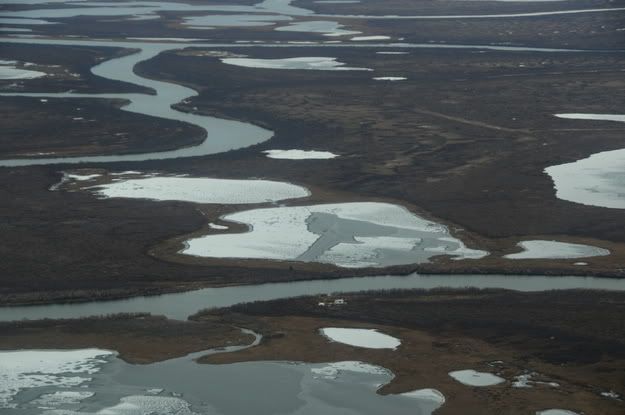 And another.
And another.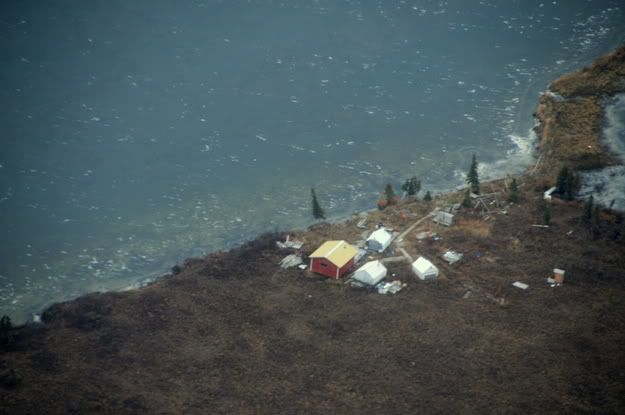 And another.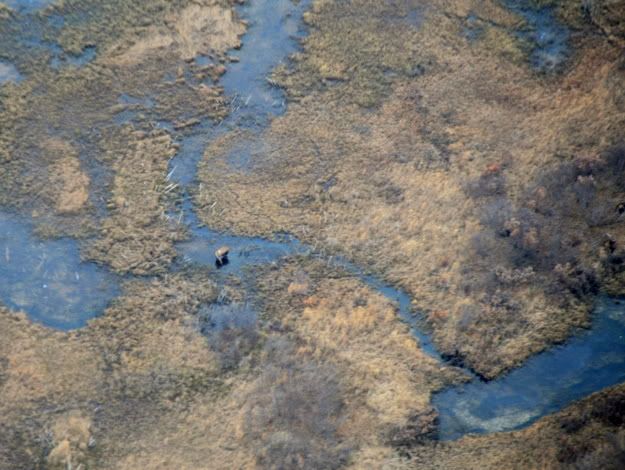 Along the way I saw a moose...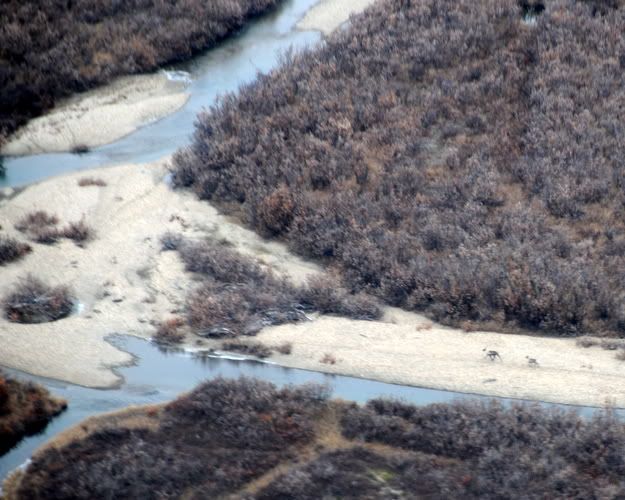 ...and some caribou.
This is Selawik.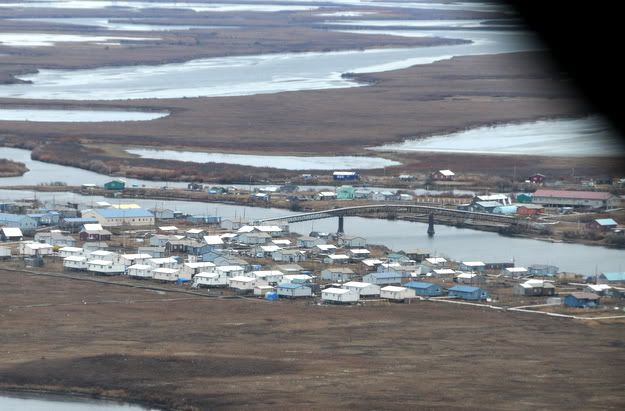 It is located approximately 75 miles east southeast of Kotzebue.
The village is located along three banks of the Selawik River, linked together by bridges.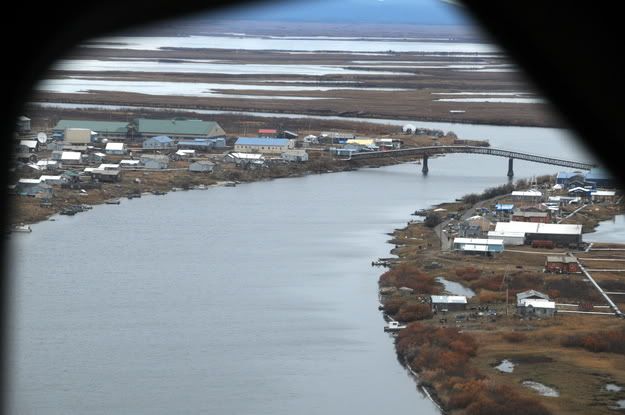 The village has a system of boardwalks because the ground is often quite soggy.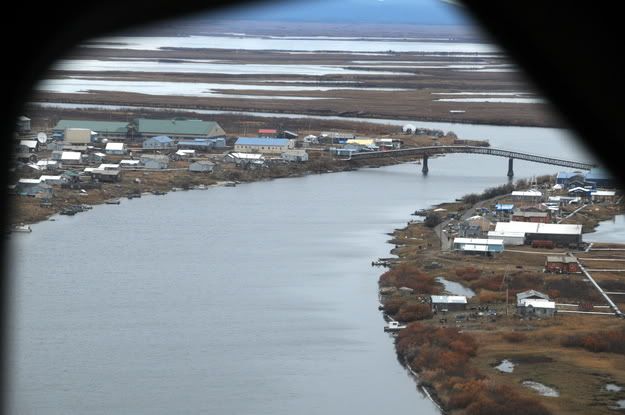 The pipeline that you see behind the houses is a piped vacuum water and sewer system. Not all houses in Selawik are plumbed.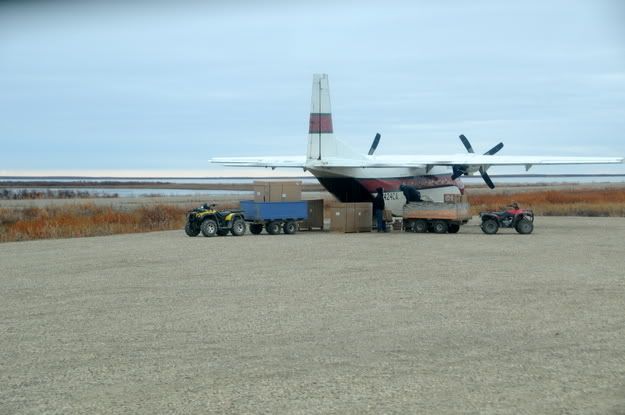 A Casa dropping cargo at the airport.
After picking up a couple people in Selawik we headed off across the tundra for Spud.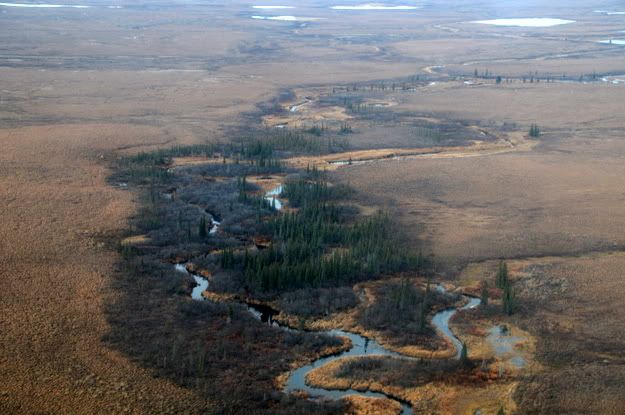 It's a quick flight.
Our destination.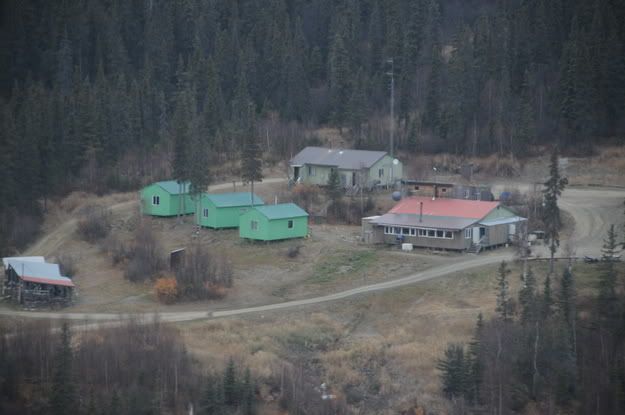 I do have a some more photos to share from this weekend that I will post over the next few days.
.