At the end of August I travelled to the Village of Buckland for work. I took my camera along so that I could post some pictures, but I never got around to it. Since things are slow around her at the moment and I keep trying to update as much as possible I figured late is better than never. So...here are some picture of the trip to Buckland.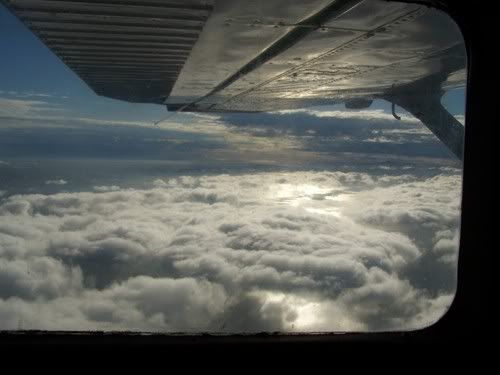 The weather was foggy near Buckland so we were flyinging over a low ceiling most of the way. The sun was shining off the top of the fog and looked really pretty, however the dirty windows on the airplane don't do it much justice.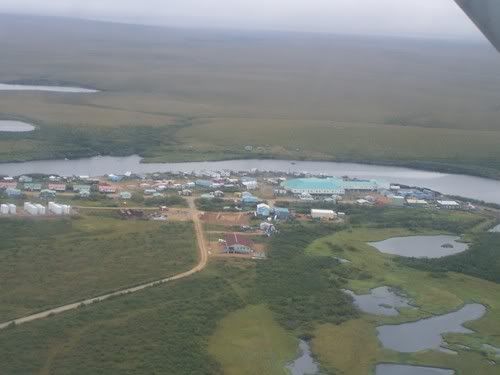 Here are a couple of shots of the village of Buckland. It has population of about 450 people and is located about 75 miles southeast of Kotzebue on the Buckland River. As you can see Hageland Aviation does not spend much time washing the windows on their planes. Yuck. I'm going to start bringing windex with me when I travel.
These two pictures are the village of Deering. It has a population of about 140 people and is located on Kotzebue Sound at the mouth of the Inmachuk River, 57 miles southwest of Kotzebue. I have never actually been in the village but every time I fly back to Kotz from Buckland we have to land there to pick up and drop off passengers and cargo.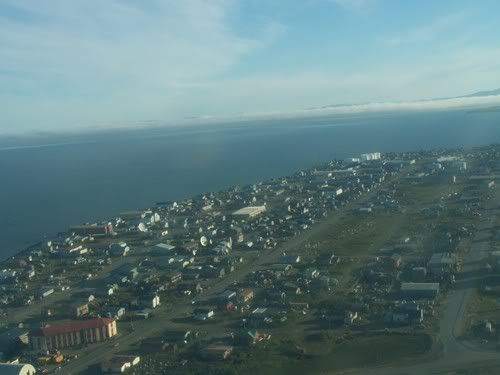 And here we have a couple filthy window aerial shots of Kotzebue.