.
Here are some photos taken 8/22/10 when we spent the day fishing for chum salmon.
We would set the net for about an hour and then pull it in and pick the fish out. Then we put it out again while we cut the fish.
Uyaana's dad cutting fish.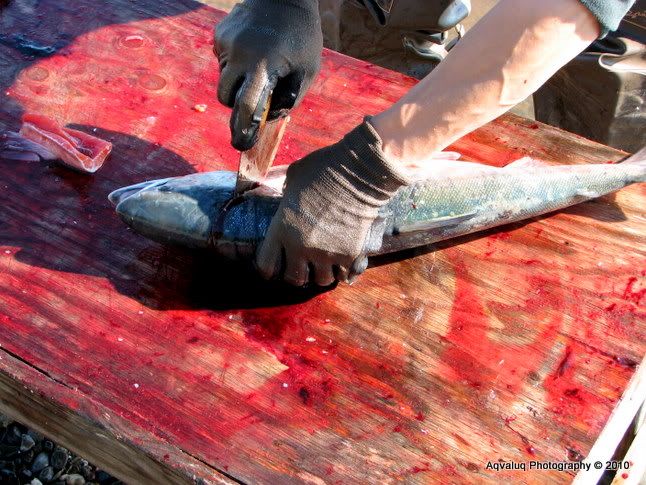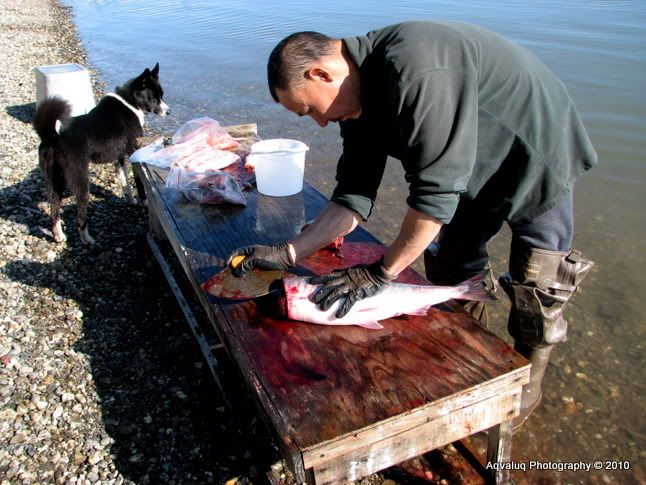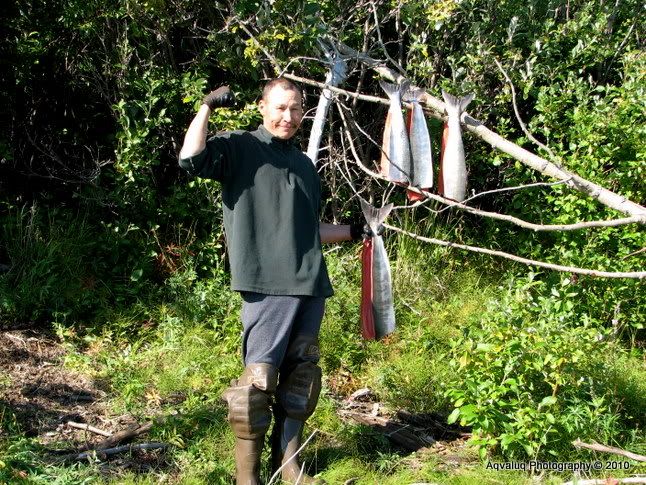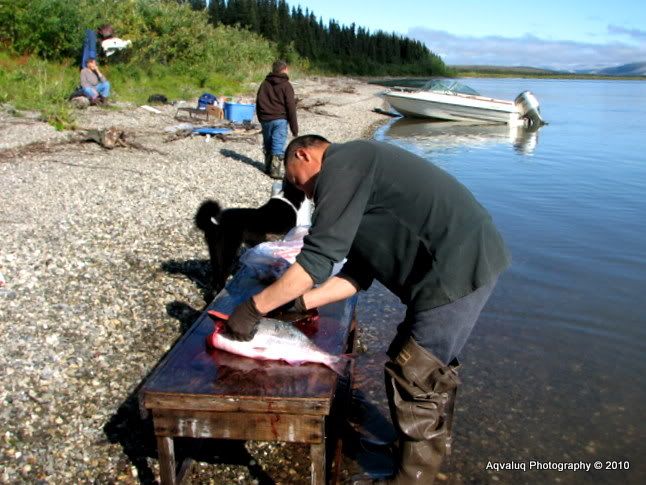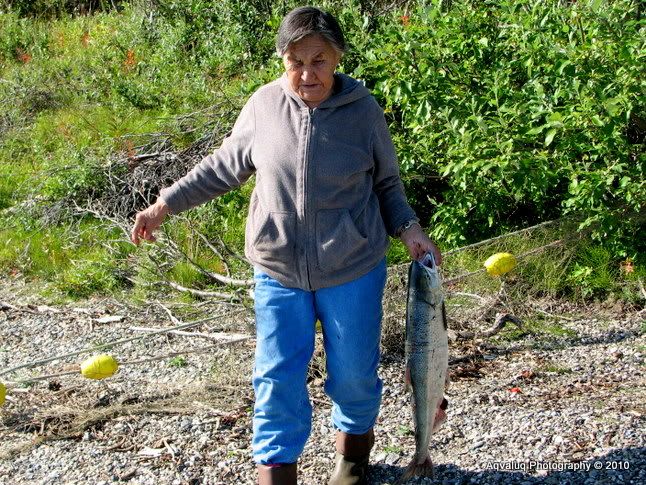 Uyaana's ahna (grandmother)Lena helping carry the fish to the table.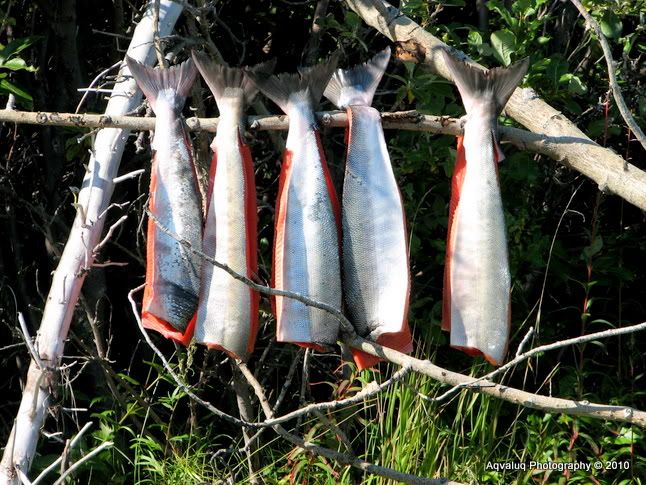 .