.
Some of you may remember
this post
about the Shore Avenue Project. Well the project is in full swing this summer. Here are some photos that I took of the construction.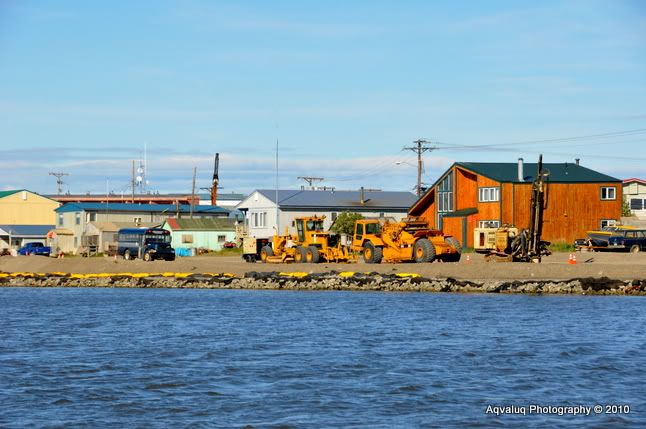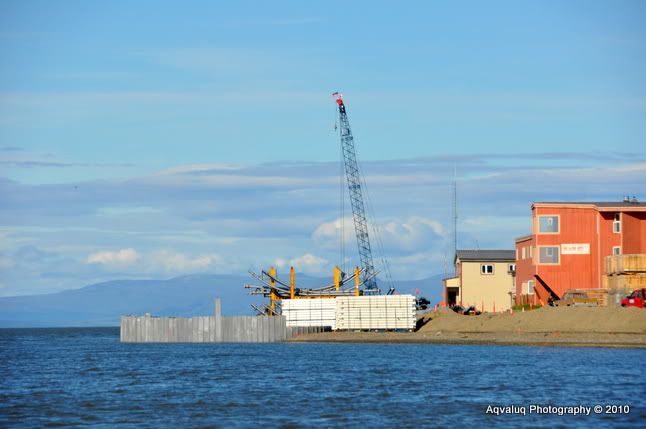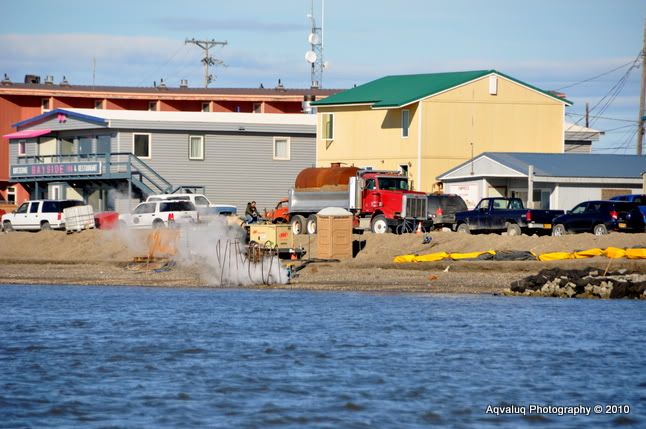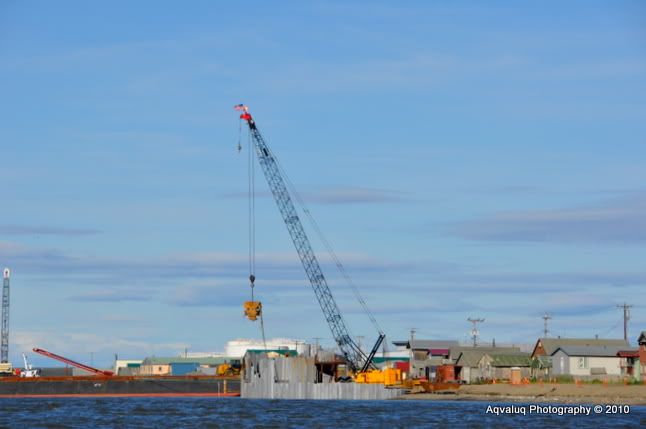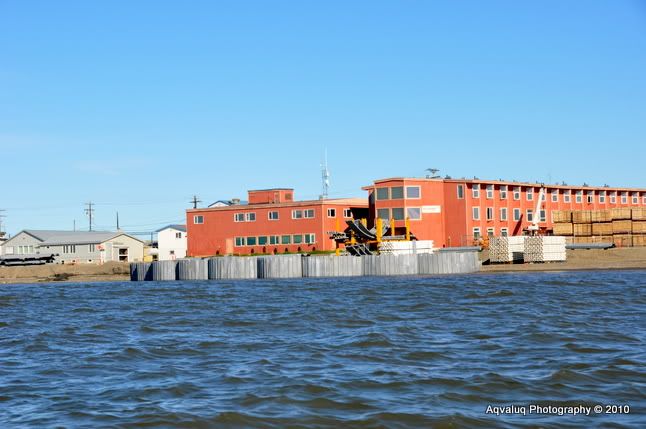 The large rust collored building is the Nullagvik Hotel. This hotel will not be around for much longer. A new hotel is being built next to this one and the old hotel will then be demolished.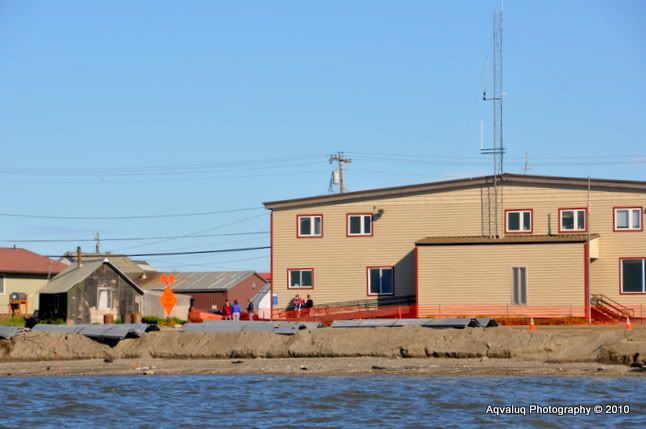 The yellowish building houses the post office and other offices.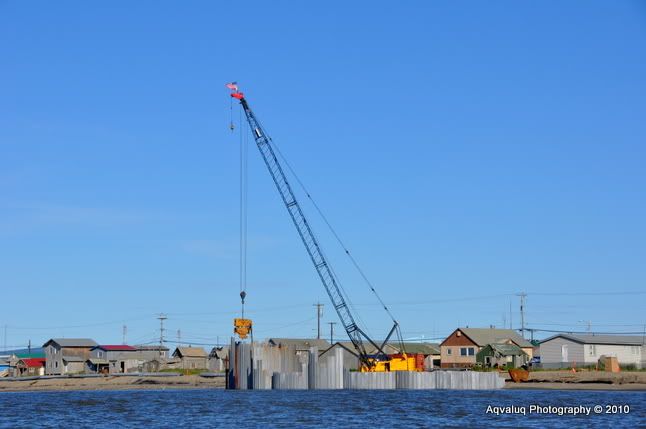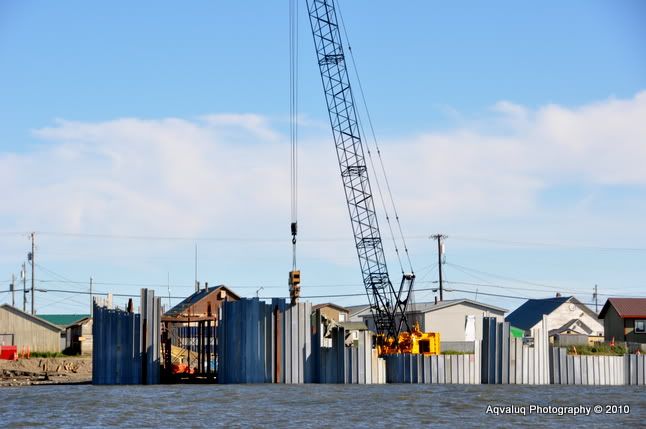 If you go to the City of Kotzebue's
Shore Avenue Project
website you can learn more about the project and what it will look like.
.