.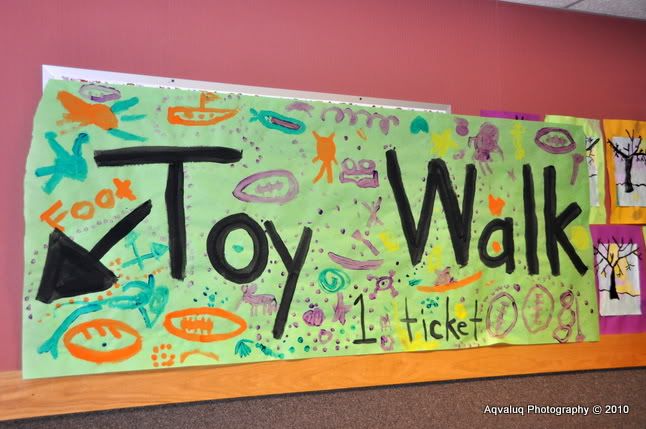 Each year the school has a spring carnival.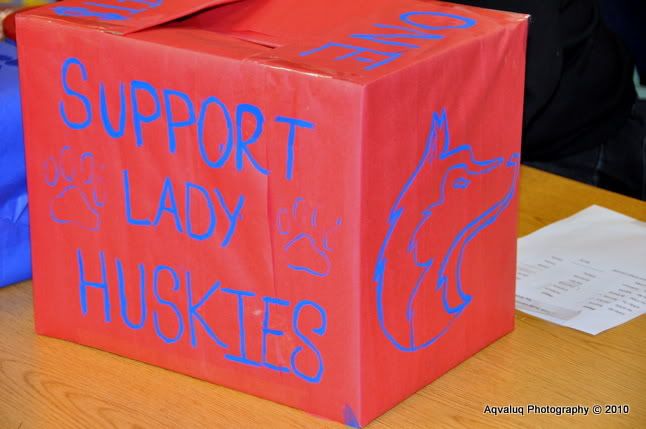 It is a way for teachers to raise money for for their classroom stuff and for other organizations such as sports teams to raise funds for travel.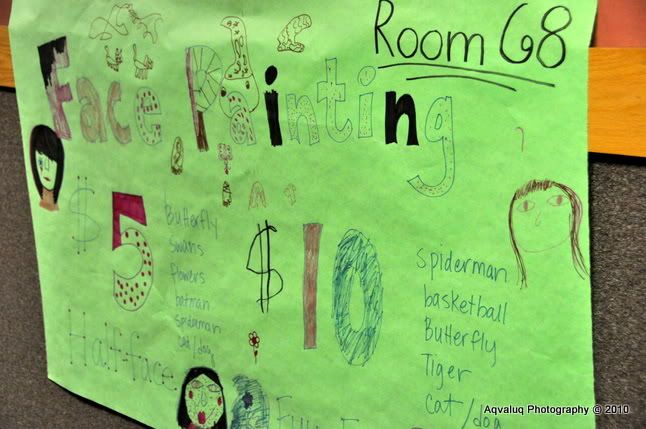 If a class or organization want to participate they must have some kind of fun game and prizes and volunteers to man the games. People buy tickets for a dollar each and each game costs a certain amount of tickets.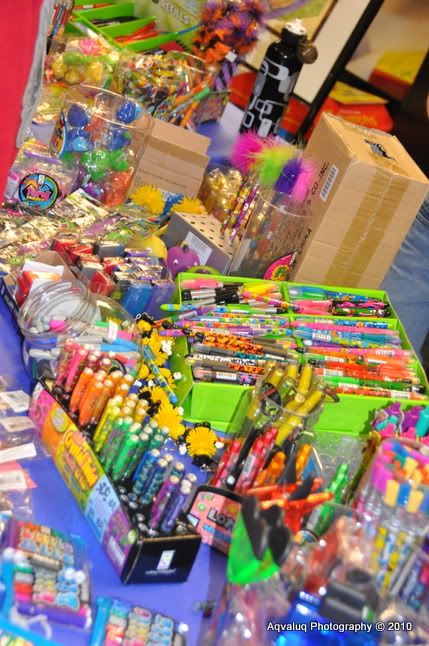 Things can also be sold for tickets. This room was selling colorful pens and pencils. Other places had t shirts and sweatshirts.
This booth was called "What's Your Speed?" They had a baseball backstop and a radar gun.
You throw thew the ball at the backstop and you could see how fast you could pitch the baseball.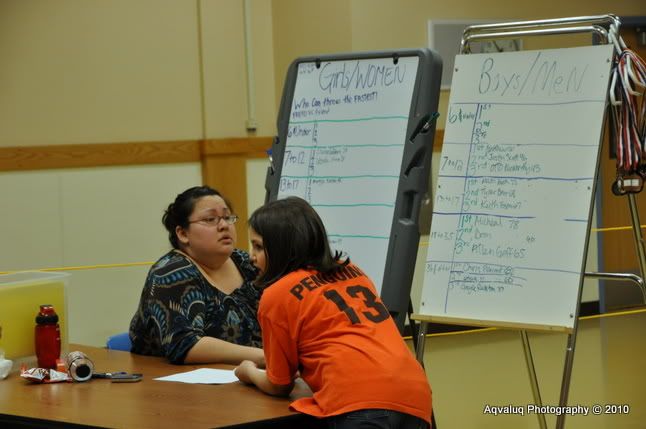 They had medals for the winners in different age groups.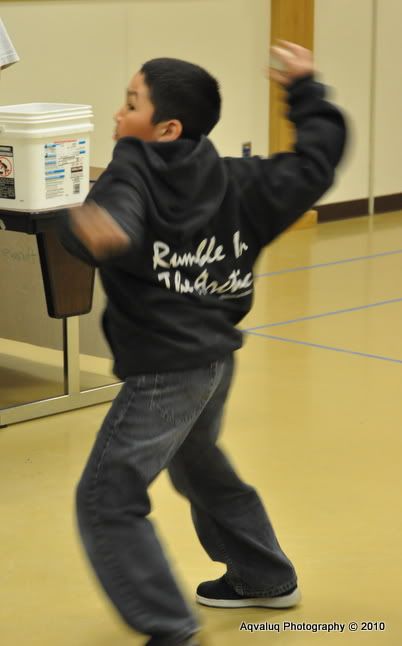 I love watching everybody when they pitch.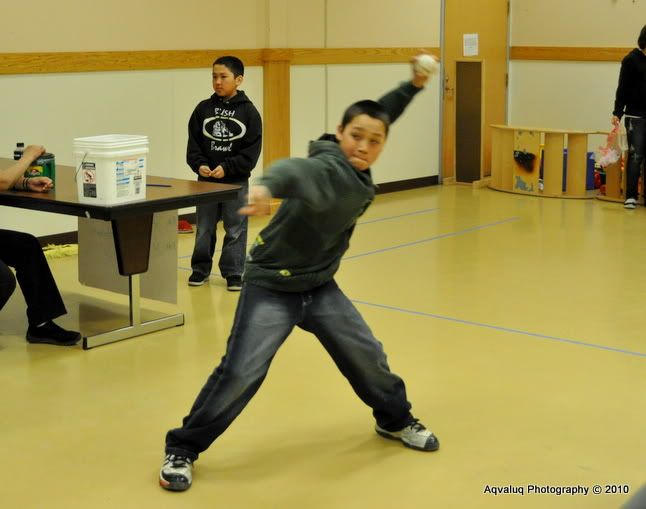 They all make really great faces.
Another popular activity is facepainting. It also has the longest line so I was glad that my kid didn't want his face painted.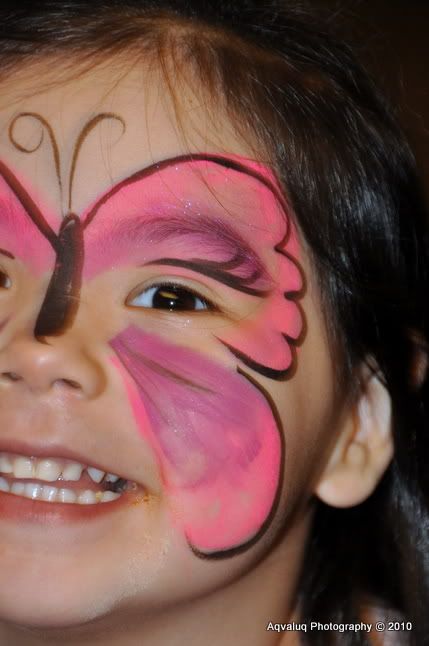 This little girl loved her butterfly face.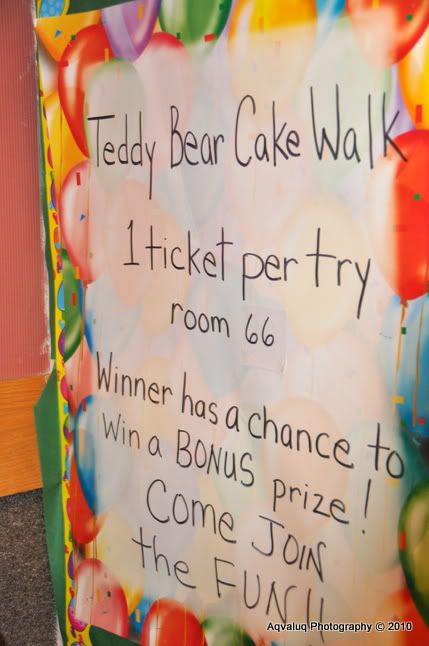 The first grade class' Teddy Bear Cake Walk is very popular.
The room is always full of people.
Pay your ticket and pick your number. When the music starts walk around the circle. When the music stops you stand on the number you landed on.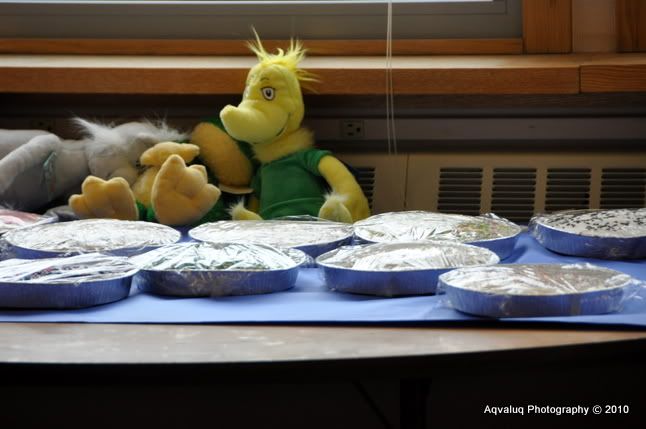 Then they reach in a can and pick a number. If they pick the number your standing on you win a cake. Lots of fun.
Little kids love Carnival, but so do big kids.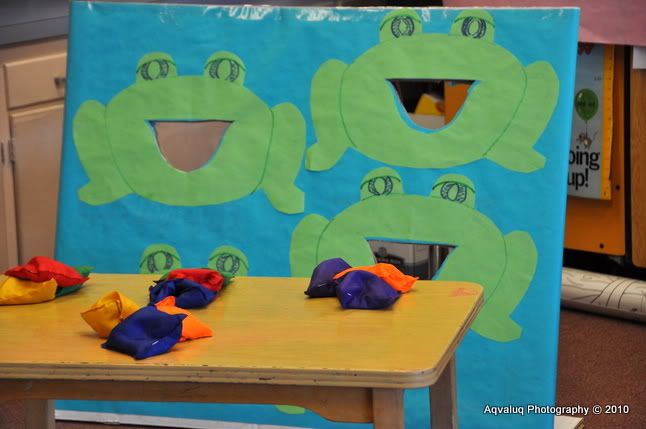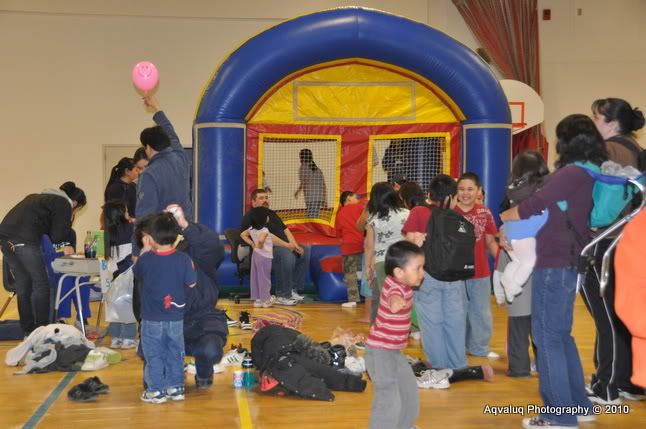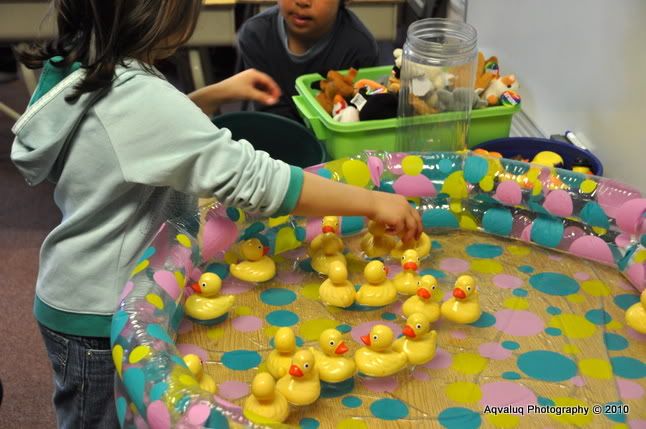 .