.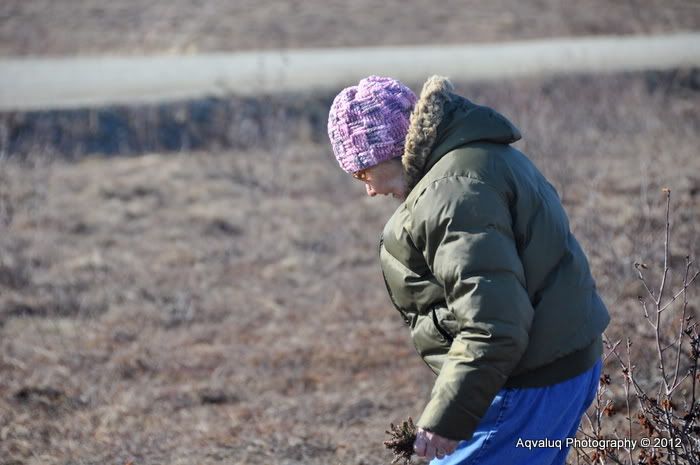 The other day Ahna Lena and I took drive on the road behing Kotzebue. The dogs ran around and Ahna picked Labrador Tea on the tundra.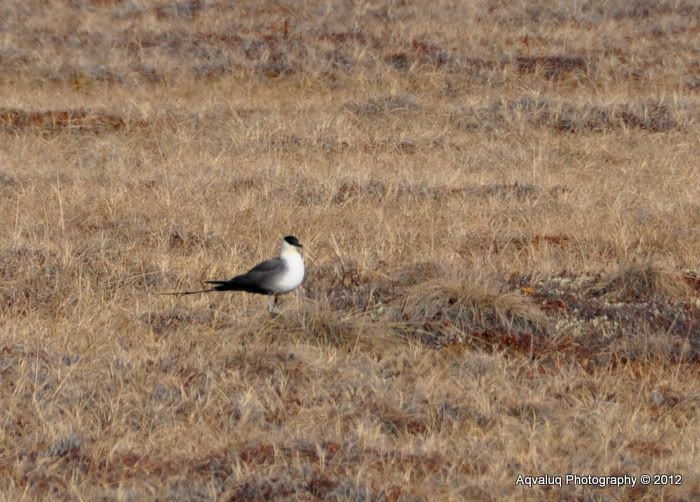 While we were out there we saw several long-tailed jaegers.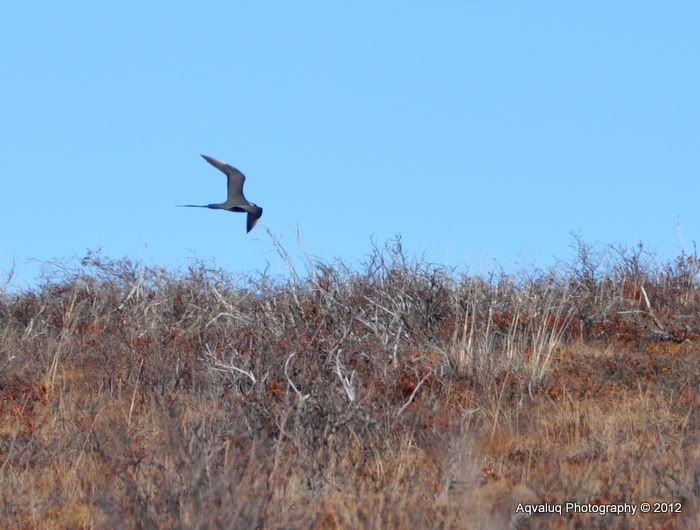 Ahna said that in Inupiaq they are called Isingak (IH-sing-uk.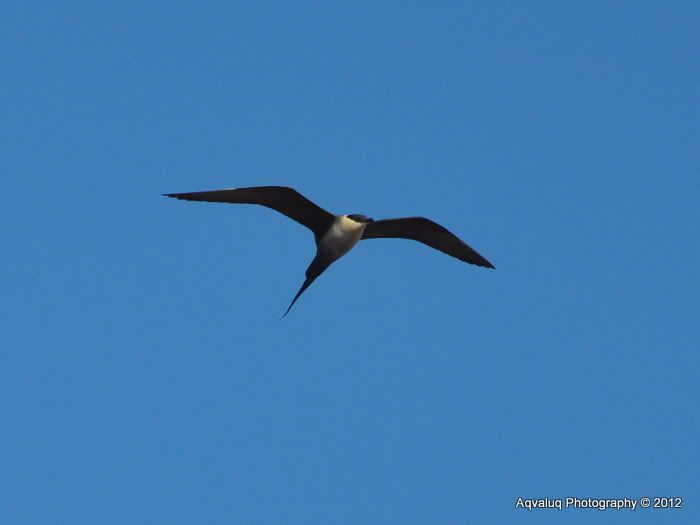 She said "We also used to call then 'shit hawks' in english.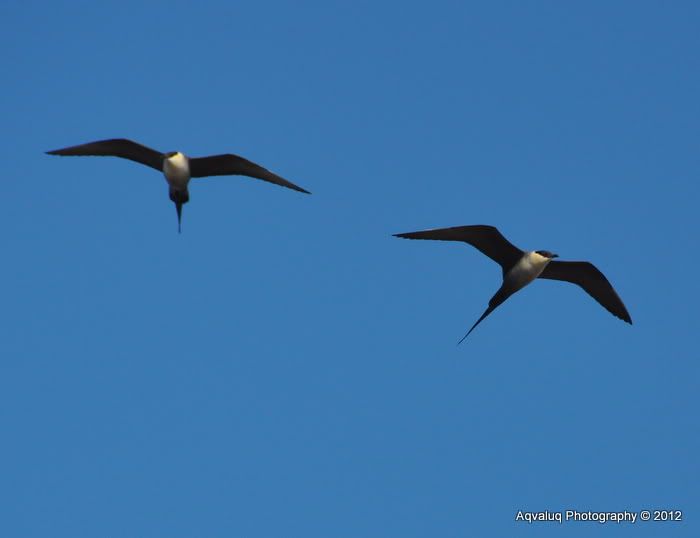 I asked "why is that?"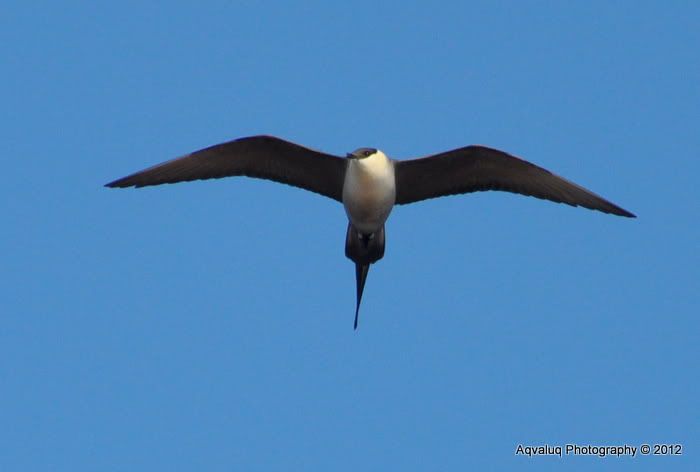 And she replied, "I dunno, we just did".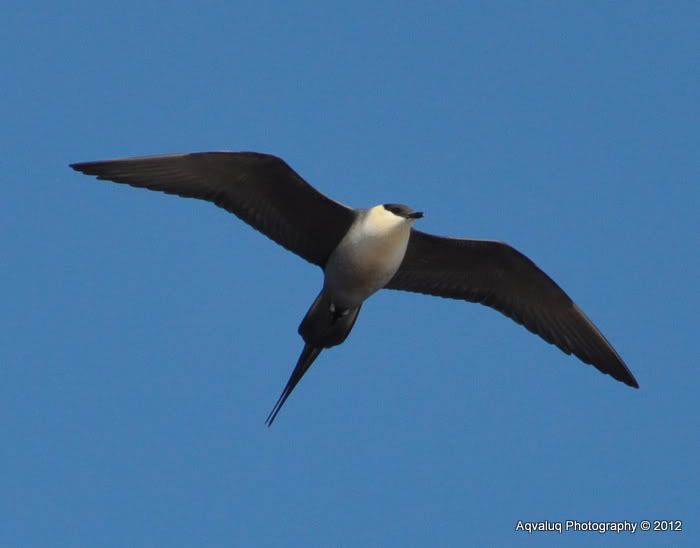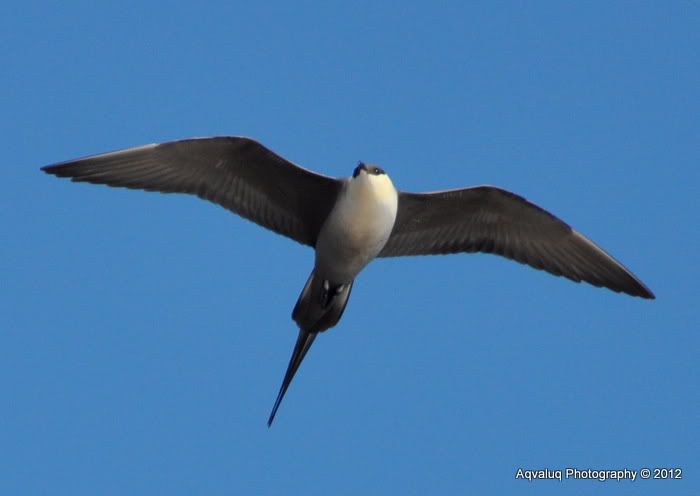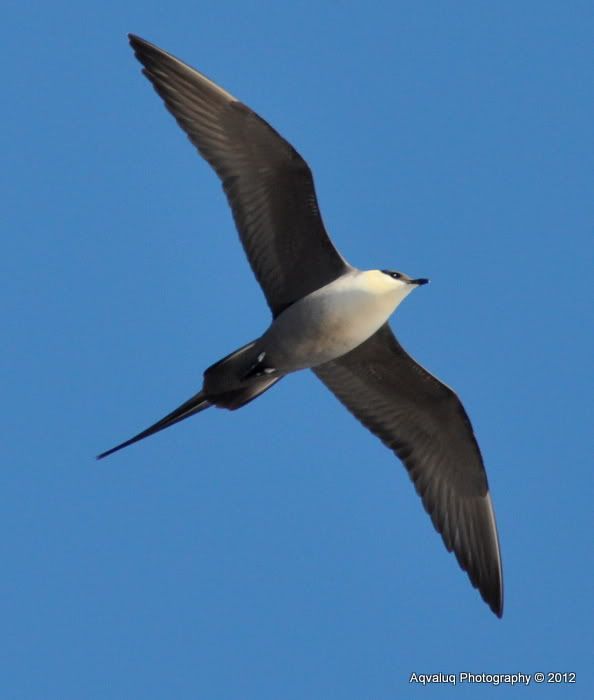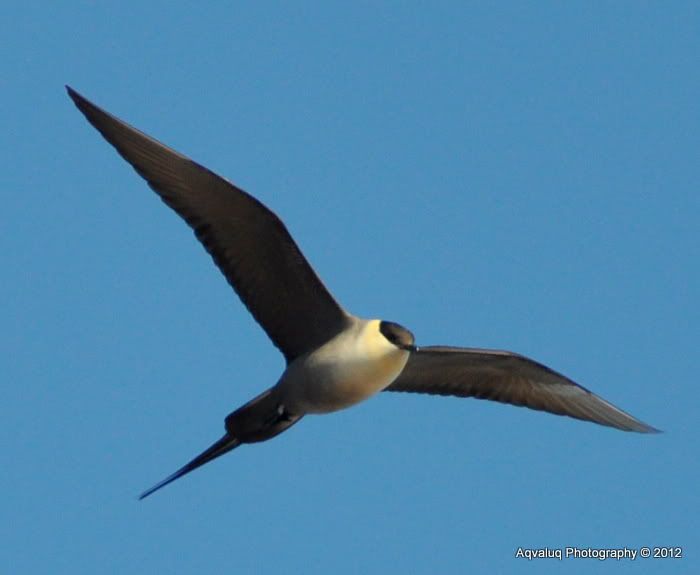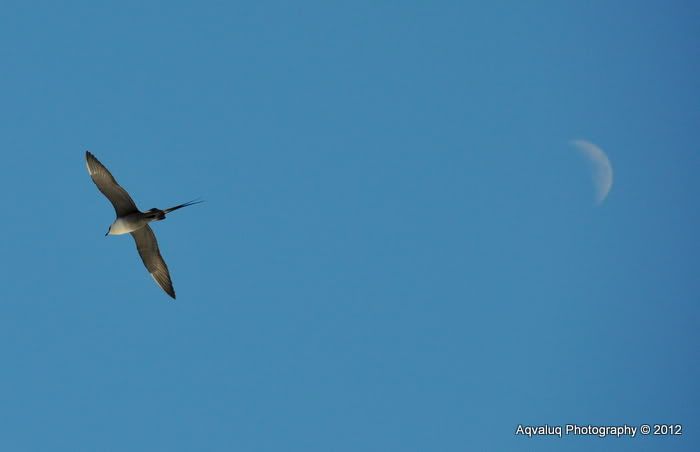 .