.
Here are some photos from around town. This time of year isn't that great for taking photos. mThe light is not very good. Add an overcast sky to the mix and the photos are pretty blaaaah.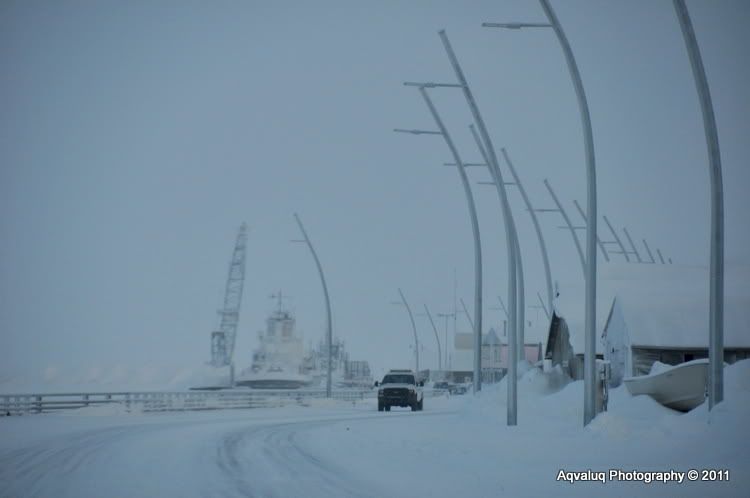 Here is a shot of our new and improved Shore Ave (Front St).
Of course the seawall serves a purpose but I will always miss the old view.
.