.
These are photos from June 3rd. Better late than never. I have been out of town since the 7th so not much of a chance for posting.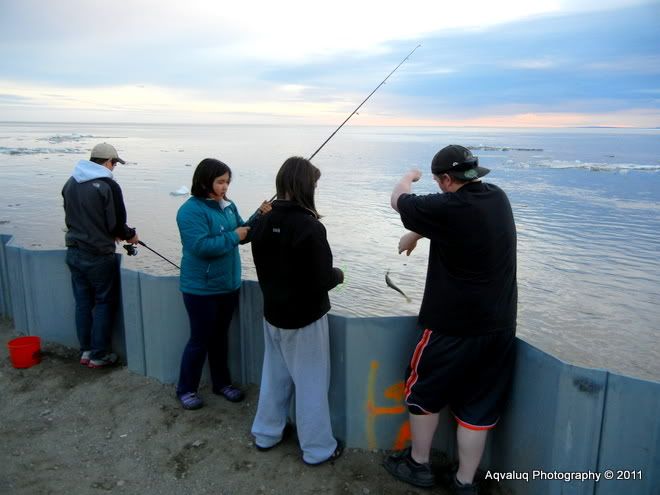 Springtime is time to hook herring.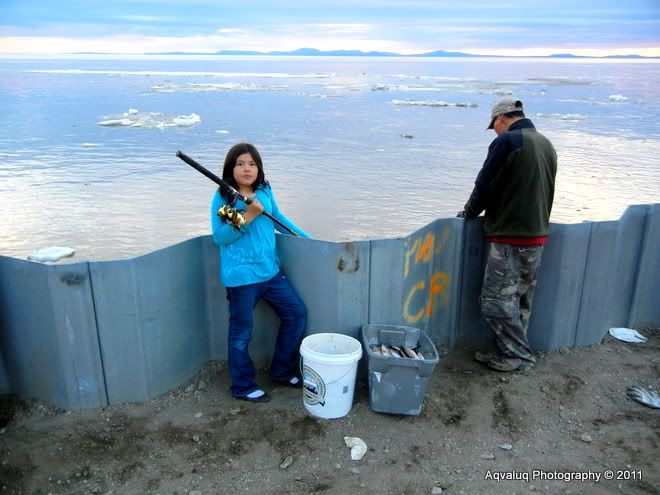 They swim by the Kotzebue along the shore.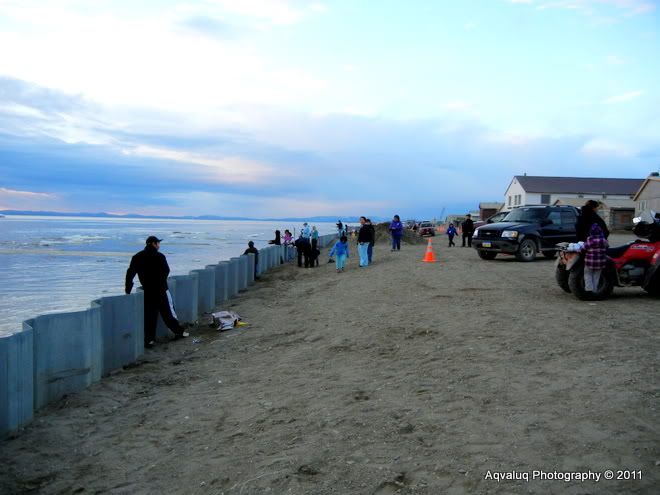 When the herring are running Shore Ave is lines with people snagging them with fishing poles.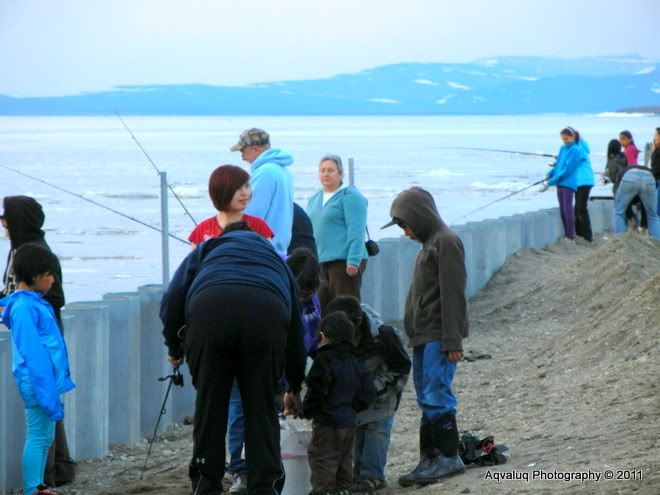 People fill buckets, totes, and bags with Herring.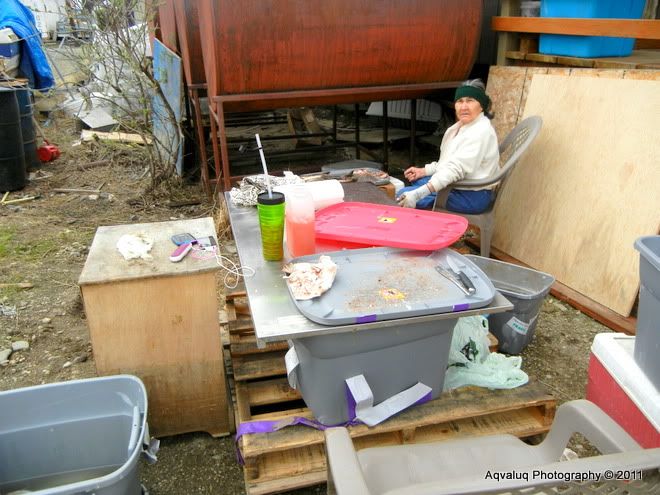 Most of us around here like making pickled herring....so much so that this time of year the store totally runs out of vinegar.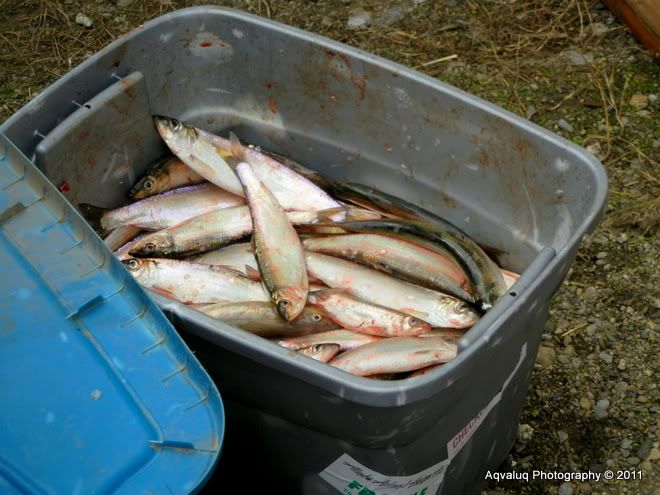 It took me and Ahna Lena hours to take car of these fish.
She took the scales off.....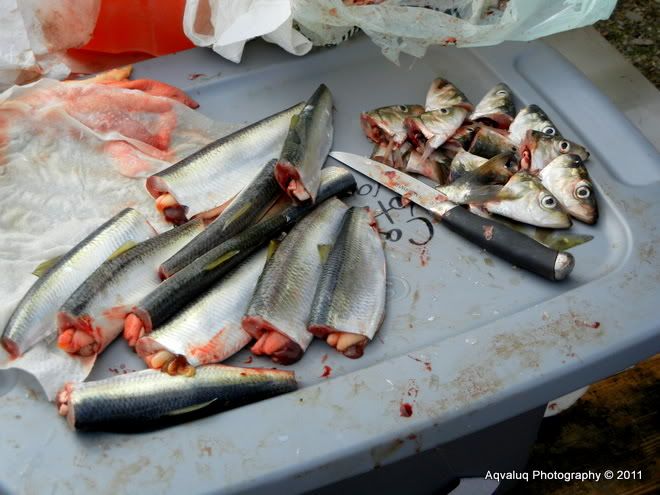 ...and I headed, gutted, tailed and finned them.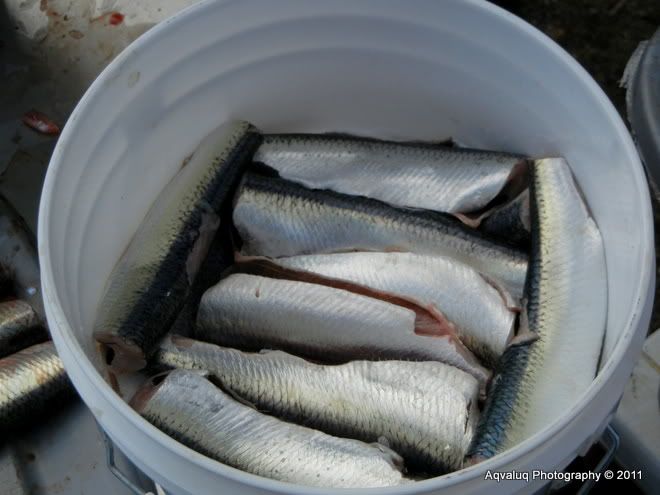 Then I layered them in a two gallon bucket...salt, fish, salt, fish...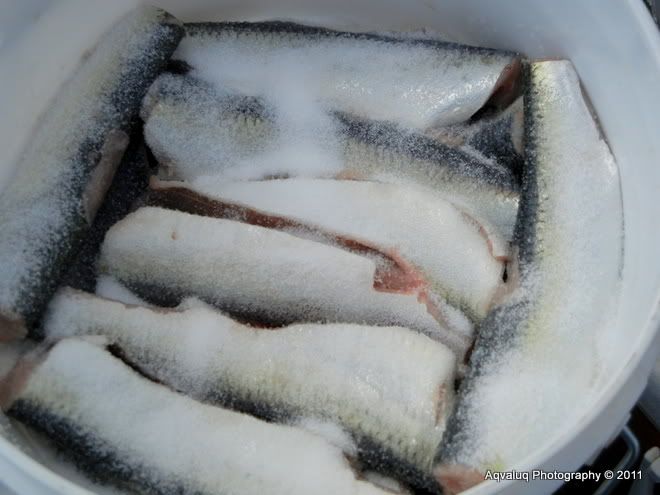 They will keep in salt brine like this for a long time until you are ready to pickle them.
.