.
Former Alaskan Senator Ted Steven died in a plane crash on Monday. Regardless of which way you lean, a person has to admit that he did a lot for the State of Alaska. This state was his passion. Uncle Ted was well known, and well criticized, for his earmarks and pork barrel politics, but no matter what way you look at it, without Uncle Ted the Great Land would be a very different place.
As current Alaskan Sen. Lisa Murkowski said,
"There is nothing that has happened in my lifetime, there is nothing that has happened since statehood, that Ted Stevens did not touch, that he did not build, did not create."
Reviled by many, loved by more, Alaskans will always remember Ted Stevens. I know I will...every time I flush a toilet, drink clean water, land at an airport, go to a rural health clinic, or drive on a road. So long Uncle Ted, and thanks for all the pork.
Below is a blog post of mine from a couple years ago.
.
Senator Ted Stevens Arrived in Kotzebue today.
There were a lot of people at the airport to welcome him, including the Northwest Arctic Borough School District's Youth Leaders.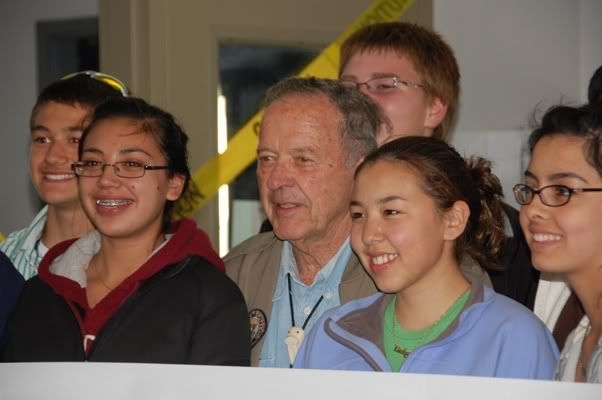 Senator Stevens took time to meet the kids and have their pictures taken with him before he headed over to KOTZ Radio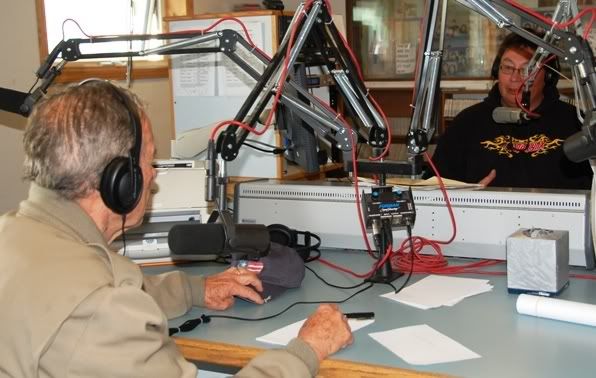 At KOTZ Radio Senator Stevens was interviewed by Dean Westlake. Dean thanked Stevens for his many years of service and dedication to the State of Alaska.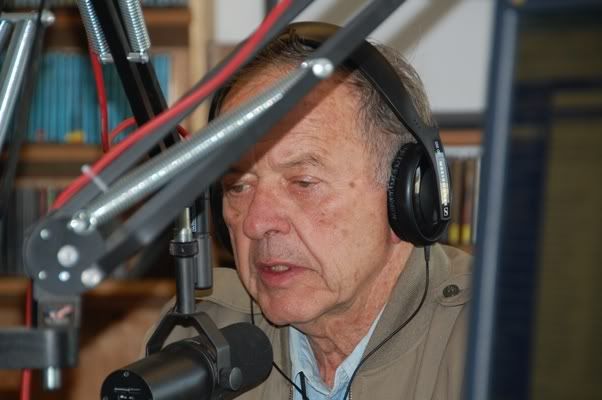 If you live in rural Alaska and can flush your toilet you can pretty much thank Ted Stevens. If you break your arm and the hospital in Kotzebue, Nome or Barrow patches you up you can thank Ted Stevens. Drinking clean water in the bush? Thank Uncle Ted.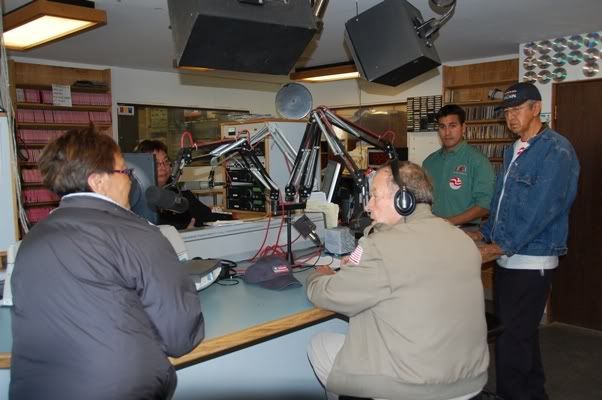 Senator Stevens was also welcomed by Suzie Erlich, General Manager of KOTZ Radio, Chester Ballot, Cairman of the KOTZ Radio Board of Directors, and Carl Weisner of OTZ Telephone.
Senator Stevens will be meeting with the public from 3pm to 6pm at OTZ Telephone.